Huawei Mate 10 Pro leaks out again, interesting color variants revealed
36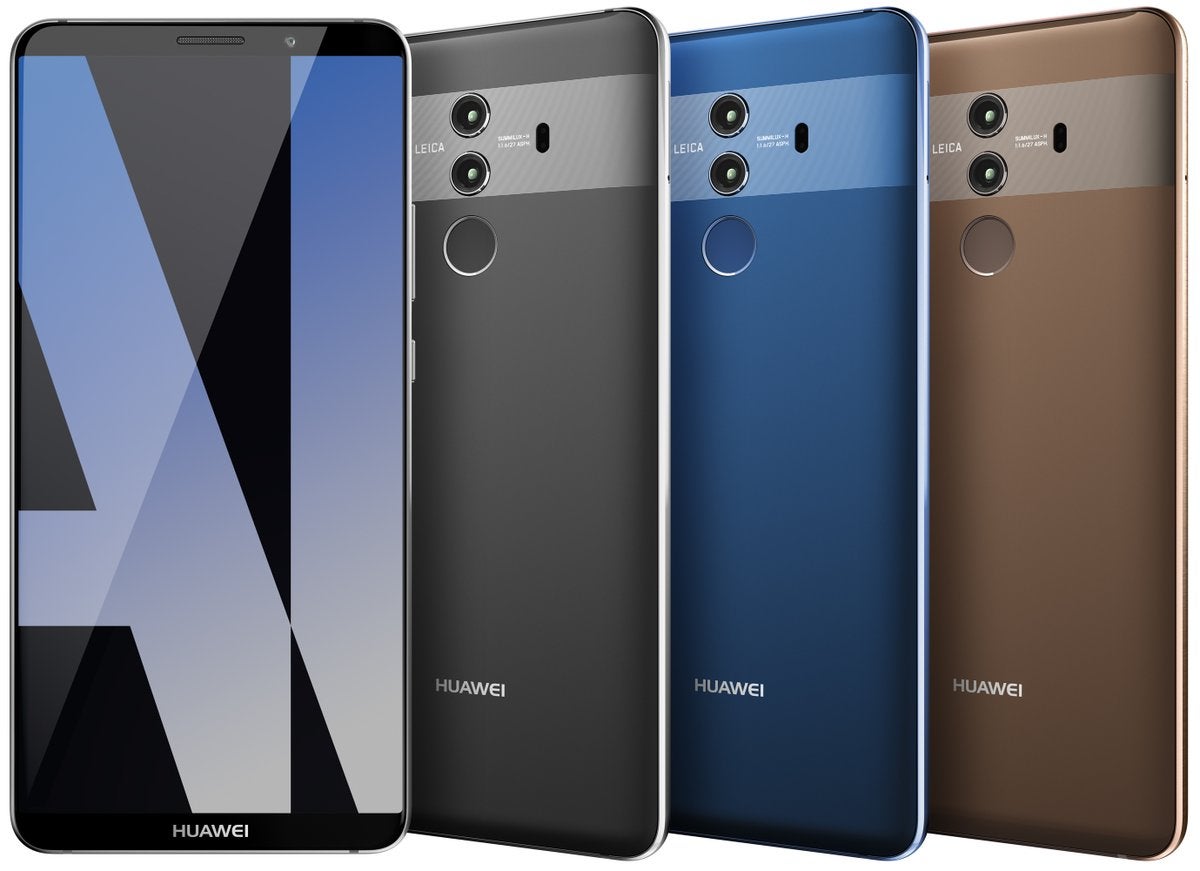 Huawei won't properly announce its Mate 10 smartphone seriesbefore October 16, but we already know plenty about it, including the fact thatit should be comprised of multiple devices - a regular Mate 10, a Mate 10 Pro,a Mate 10 Lite, and even a Mate 10 Porsche Design.
Earlier this week, we saw some leaked images that allegedlyshowed the Mate 10 Pro and some of its highlight features. Now, we can say - withpretty high confidence - that those images were indeed depicting the new MatePro. That's because the ever-reliable Evan Blass (aka @evleaks) today revealed whatlooks to be an official Huawei Mate 10 Pro render - presenting the device inthree color variants (grey, blue, and brown).
As you can see above, the dual camera of the Mate 10 Pro issurrounded by a patterned strip that gives the phone a two-tone design (this issomewhat reminiscent of the Huawei P10's rear). Speaking of the dual camera, ason the P10, this is a Leica-branded unit with Sumilux-H lenses. But it's beenupgraded with an f/1.6 aperture for better low light performance - this matchesthe aperture of LG V30's rear camera.
The Mate 10 Pro sports a near-bezel-less screen, helped bythe fact that the handset's fingerprint scanner sits on the back, not on thefront (as it seems to be the case on the regular Mate 10). The screen is likelya 6-inch, 1440 x 2880 pixels one with an 18:9 aspect ratio. Powered by Huawei's own high-end Kirin970 processor, the Mate 10 Pro should further offer at least 4 GB of RAM, and a4000 mAh battery.
According to Huawei, the Mate 10 "is not asmartphone", but "an intelligent machine" - thanks to thecompany's commitment to better integrate AI (Artificial Intelligence) into it. Will Huawei's AI integration be better andmore useful than what's already on handsets made by Apple, Google, or Samsung? Itremains to be seen.
source: Evan Blass (Twitter)