Huawei Mate 10 and 10 Pro come with SuperCharge batteries that are safety certified
5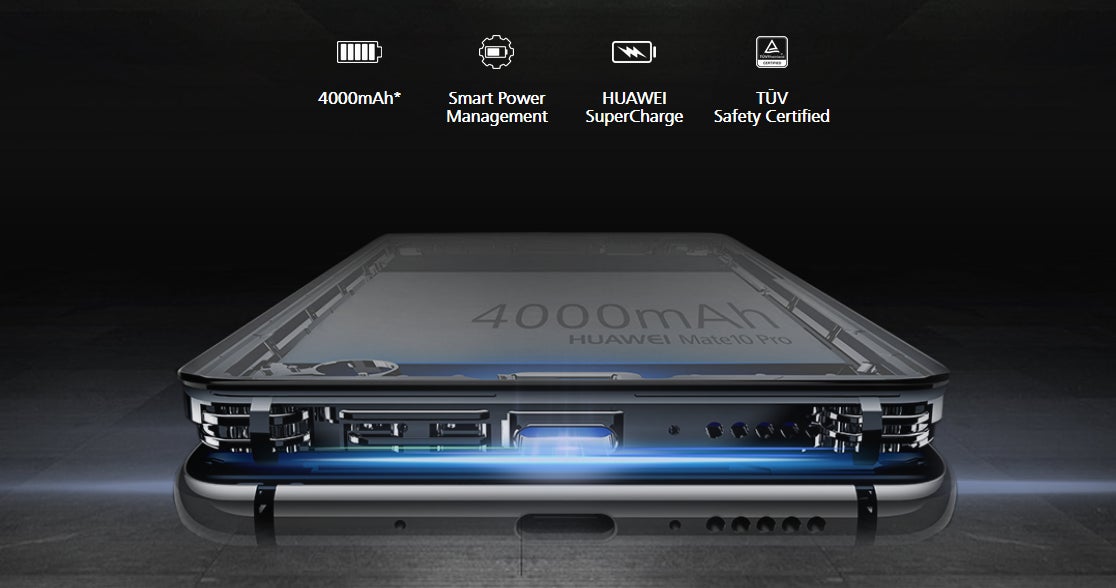 Huawei's newest high-end smartphones, the Mate 10 and Mate10 Pro, have a lot of common features - which is not surprising, since they'repart of the same family of devices. One thing that users will likely appreciateon the Mate 10 and Mate 10 Pro is battery life. Both handsets pack 4000 mAhbatteries that can last up to two days and feature SuperCharge - according toHuawei, this fast-charge technology can provide "a whole day's use with asingle 20-minute charge."
Huawei is proud of its SuperCharge technology, announcingthat it's the world's first fast charge system to be safety certified by TÜVRheinland - a well-known German corporation that provides product certificationservices.
As you can see in the video below, the SuperCharge-readybatteries of Huawei Mate 10 and Mate 10 Pro underwent various tests to gettheir TÜV certification - from hundreds of fast-charge cycles, to drop testsand exposure to extreme temperatures. Charging ports and cables were alsotested to successfully complete 10,000 plug in / plug out cycles.
After the troubles that Samsung had last year with thebatteries of its discontinued Galaxy Note 7, smartphone makers are extracareful when it comes to battery safety. And we're certainly happy to see that.
World's first TÜV Safety Certified HUAWEI SuperCharge device. #HuaweiMate10pic.twitter.com/MFDHpzi3Dd

— Huawei Mobile (@HuaweiMobile) October 16, 2017
source: Huawei Mobile (Twitter)