Huawei Mate 10 Pro hands-on: The questionable "Pro" model
31
Forging a similar strategy as its competitors, Chinese maker Huawei is bringing a one-two punch with its latest devices in the Mate series this upcoming holiday season. Just like Apple and Google before them, with their new iPhones and Pixels, the new Huawei Mate 10 smartphones are largely two slightly different devices. On one hand, you have the standard Mate 10, while on the other, we have its slightly beefier sibling in the Huawei Mate 10 Pro.
Naturally, the "Pro" attachment once again indicates it's going to have a few tricks up its sleeves that you won't find in the standard Mate 10. And when we look at its specs and design, it becomes instantly clear that it's the phone that diehard power users are going to want to gravitate towards – more so when it employs many of the trends we've been seeing in the space. Will that be enough to steer it above the other phones it's competing against?
Design
Comparing the Mate 10 Pro to the standard Mate 10 side-by-side to one another, it's apparent that the Pro is slimmer around the waist, making it marginally easier to hold in the hand. Following the same new design language as its sibling, shedding the all-metal construction of its predecessor, it's now sporting a slick all-glass construction that bounces light beautifully at different angles. And better yet, it benefits too over its sibling with an IP67 rating for water and dust resistance – at the expense of having a 3.5mm headphone jack.
While we're sad to see that the headphone jack has been axed, the fingerprint sensor at least is positioned at a convenient location in the back, just beneath the cameras. Still, you could say that it has some of the design characteristics approached by other devices, like the Samsung Galaxy Note 8 and LG V30, with their glass bodies and sloping edges. We wouldn't necessarily say that the Mate 10 Pro is any better, but it's still suitable enough for us to like. One distinction you'll find is in the rear of the phone, where its signature stripe offers a subtle amount of contrast to an otherwise shimmery frame.
Display
Once again we're seeing another trend being adopted by the Mate 10 Pro, as it sports a new FullView AMOLED Display with an aspect ratio of 18:9, which makes sense over the 16:9 aspect ratio found in the Mate 10, seeing that the Mate 10 Pro is narrower and longer. What's odd, though, is the resolution in this 6-inch AMOLED display – 2160 x 1080 pixels, versus 2560 x 1440 pixels in the Mate 10. You'd think that this so-called "Pro" version would be endowed with something better, or at least the same quad-HD resolution, but it gets less than that in reality.
Even though our eyes find it more than detailed, sharp, and vivid, we're still a bit stumped by the resolution. Yes, the aspect ratio and its support for HDR10 are intended to deliver a dynamic video watching experience, but it still irks us that this "Pro" model is actually lower in resolution than its sibling. Generally speaking, the trend here is to expect higher resolution, so we're still clueless as to this decision with the Mate 10 Pro. It looks stunning when you look at it, but that resolution on paper is a bit distracting.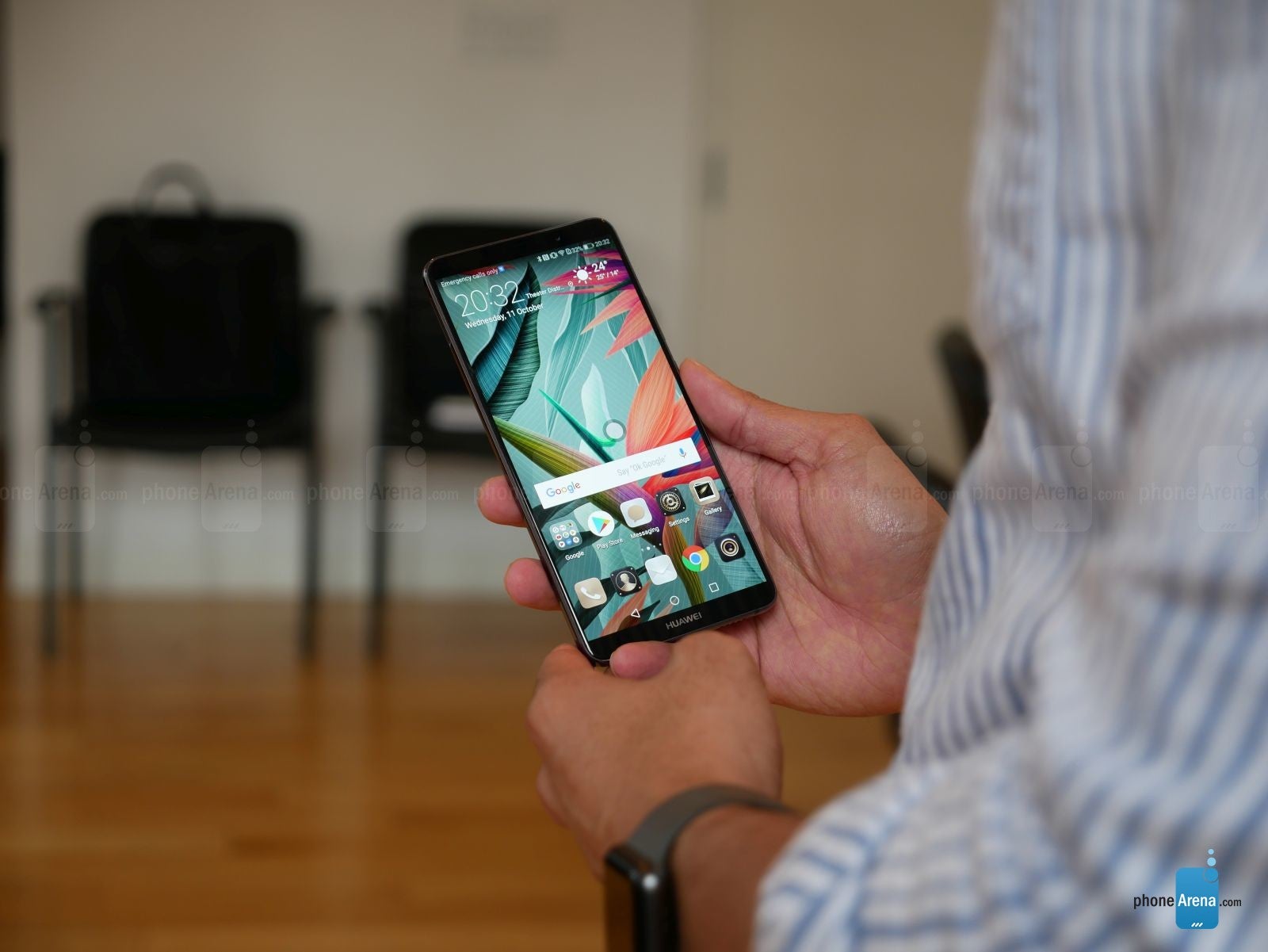 User Interface
There's a reason why Huawei skipped a few numbers with the software. First and foremost, the Mate 10 Pro is running the company's latest software experience, EMUI 8.0, which supposedly skipped a few numbers in the process to keep it in line with the release of Android 8.0 Oreo. So yes, it's running Oreo right from the get-go, which is fantastic news given that there won't be any wait needed for it!
In addition to the cleaner, more simplified looking user interface, Huawei is focusing its efforts on local machine learning. By this, we mean that the phone is becoming more self-aware in the way that it can make predictions. For example, if you're reading something and it's late at night, EMUI 8.0 will offer the recommendation of lowering the brightness and changing it to night-time mode to make reading easier on your eyes. This is one of several scenarios that Huawei has developed, but the outcome is a phone with awareness.
Not only do we see an improvement in the way the Mate 10 Pro adapts to each user, it takes a feature from Samsung's playbook with its "Smart Screen" feature using an ordinary USB Type-C cable to HDMI. Once connected to a monitor/display, users are treated to a desktop experience where Huawei mentions that most third-party apps are supported. Similar in premise to Samsung DeX, Huawei's implementation ditches the dock in favor of a quick and easy cable connection. One feature particular to the Mate 10 Pro that you won't get in the Mate 10 is this new multi columns support in landscape mode.
Processor and Memory
Introduced about a month ago at IFA 2017, the Huawei Mate 10 Pro leverages the company's in-house Kirin 970 chipset. That's the same exact hardware found in the Mate 10 as well! On the surface during our quick hands-on, the phone exhibited all the instant responses you'd want to find in a high-end phone, but much like most things, it'll be interesting to see if it'll be able to maintain that consistency after months of use.
Huawei goes on to tout how the Kirin 970 represents a new age in processing, as they frequently go on to proclaim it as the world's first dedicated "neural processing unit." This NPU of sorts is what drives the machine learning on the phone with the software experience, always learning and adapting from your habits. It's intriguing to say the least, especially when Huawei goes on to say that there are infinite possibilities with the phone.
Two different models of the Mate 10 Pro will be available. One will feature 4GB of RAM and 64GB of internal storage, while another jumps up to 6GB of RAM and 128GB of internal storage. Regretfully, there's no microSD card slot in either of them, which is shocking when the standard Mate 10 has it. Who knows if the IP67 construction is the culprit behind the Mate 10 Pro lacking the expansion and headphone jack.
Camera
Before we saw the craze of dual-camera systems becoming prevalent this year, the Mate 9 was one of the few late last year to adopt the implementation – so it's no surprise that it's back again better than ever! This time, it's paired with new Leica dual Summilux-H lenses, broken down to 12MP RGB + 20MP monochrome sensors, which combined deliver a wide aperture of f/1.6. There is OIS, but it's only with the RGB sensor! Topping it off, it employs a new 4-in-1 hybrid focus and zoom system. Just so that you know, the camera system here is the same one found in the standard Mate 10.
The specs are drool worthy to say the least, while the dual-system camera means it'll deliver the bokeh effects with portrait shots we all know and love. However, what was more intriguing during our hands-on time is the intelligent photography brought on by the phone's AI-powered real-time scene and object recognition. The phone analyzes the scene and accordingly selects the best scene modes. For example, it'll increase the saturation level for food shots, emphasize the shades of green with plant photos, and much more.
Photography has been a focal point for many cameras announced in the last couple of months, but we're eager to see how the Mate 10 Pro compares against the competition. On paper, it seems like a powerhouse, but it'll need more than a solid arsenal of camera hardware to really rise above the rest that follow the same dual-camera recipe. If it can wow in low light, meticulously blur out background elements with portraits, and offer incredible video quality, it'll have a chance in becoming king.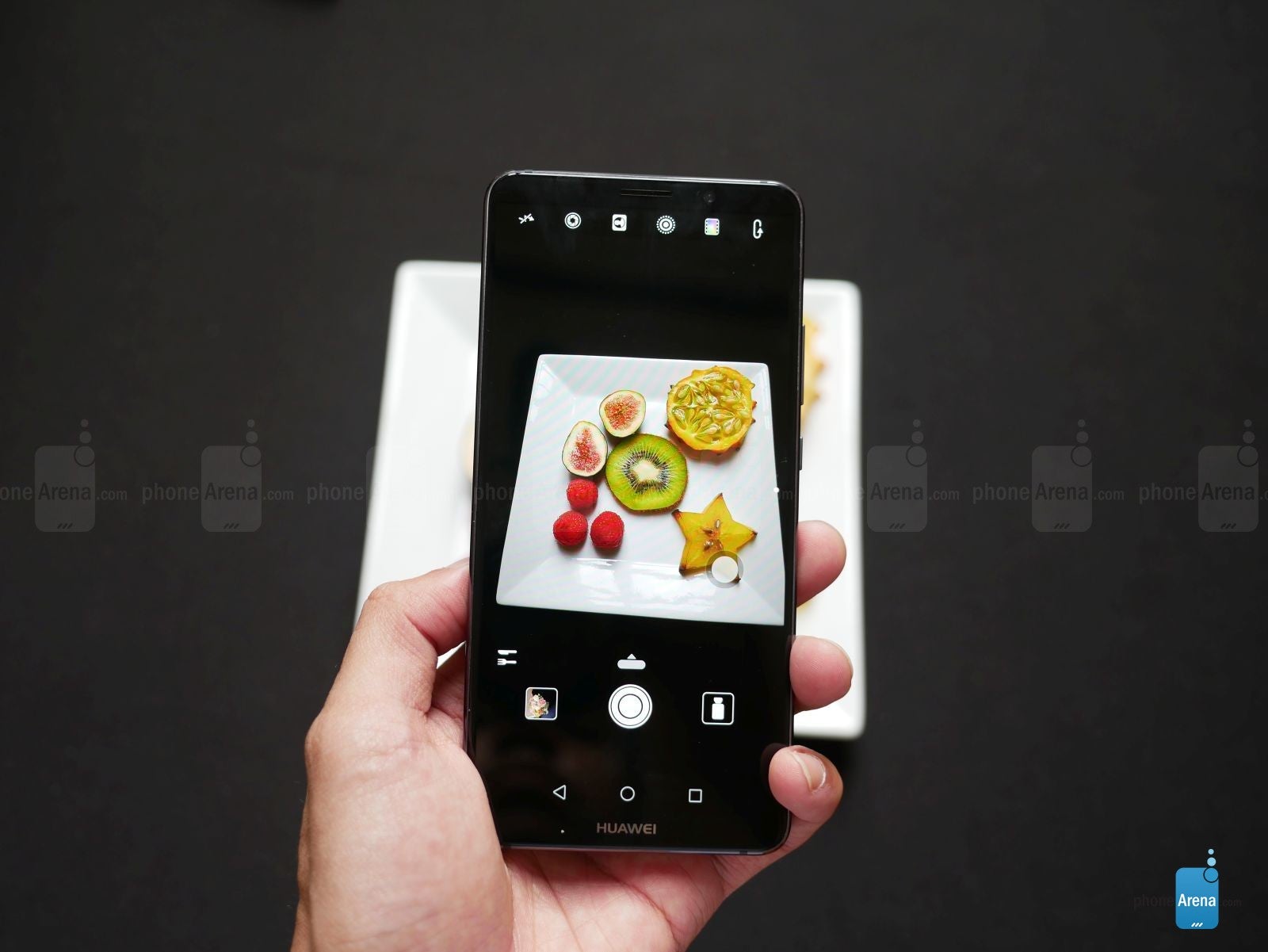 Battery
Impressively, Huawei didn't skimp out on the phone's battery. In looking around the landscape, the Mate 10 Pro's 4000 mAh battery cell seems like a monster – especially on a flagship scale. That places it well ahead most of its contemporaries, so we can expect to garner longevity like no other. It'll be interesting to see if the Mate 10 Pro will have better longevity than its sibling in the standard Mate 10, especially with its lower-res screen.
Meanwhile, Huawei claims that its supercharge technology will deliver approximately 58% of battery life with 30 minutes of charging. The only thing missing here to complete the trifecta is wireless charging.
Expectations
Available in four colors, midnight blue, mocha brown, champagne gold, and pink gold, the Huawei Mate 10 Pro is also notable for the fact that it'll be dual-SIM with support for LTE in both slots, as well as having cat 18 gigabit LTE. Looking at it the Mate 10 and Mate 10 Pro, we're gravitated by the latter's slicker looking aesthetics. Yes, there's something about that all-screen look and 18:9 display aspect ratio that calls for our attention. For all of its beauty, there are still some questionable things we're puzzled about.
The lack of expandable storage, no headphone jack, and a lower display resolution doesn't make for a convincing argument, so we're eager to know its pricing. Based on the "Pro" attachment, one would presume it's going be at least $100 more than the standard Mate 10. Now, the question that remains is whether or not consumers will be convinced by the pricing knowing the close similarities between the two new devices – like how they leverage the same cameras and processors.