Huawei justifies pumping benchmark scores, and you won't believe the reason (UPDATED)
21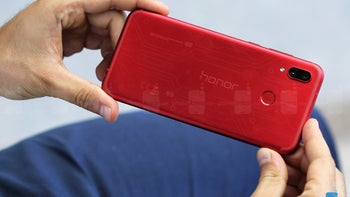 UPDATE
: Huawei sent us its own take on the matter, which we are providing in full below, saying that the Performance Mode that gets triggered by benchmark apps would be made available to its phone users to turn on if a situation demands it:
Huawei always prioritizes the user experience rather than pursuing high benchmark scores – especially since there isn't a direct connection between smartphone benchmarks and user experiences. Huawei smartphones use advanced technologies such as AI to optimize the performance of hardware, including the CPU, GPU and NPU.

When someone launches a photography app or plays a graphically-intensive game, Huawei's intelligent software creates a smooth and stable user experience by applying the full capabilities of the hardware, while simultaneously managing the device's temperature and power efficiency. For applications that aren't as power intensive like browsing the web, it will only allocate the resources necessary to deliver the performance that's needed.

In normal benchmarking scenarios, once Huawei's software recognizes a benchmarking application, it intelligently adapts to "Performance Mode" and delivers optimum performance. Huawei is planning to provide users with access to "Performance Mode" so they can use the maximum power of their device when they need to.

Huawei – as the industry leader – is willing to work with partners to find the best benchmarking standards that can accurately evaluate the user experience.
"Everybody is doing it, so why can't we?" Besides the first studio album of The Cranberries, this was Huawei's justification when they were shown to swindle popular benchmark apps.
It's
not the first time
a manufacturer is found to ditch their power draw/performance barriers and turn off thermal throttling for the processor
when their phones recognize
the likes of Geekbench, AnTuTu, or other benchies being run. Here's how Honor does it in GFXBench with its new
Play
gaming phone that we reviewed last week, according to AnandTech:

As you can see, all thermal runaway precautions are taken off when the phone detects the benchmark software being run, while when that variable is switched on, the score is much lower, and the power consumption of the chipset, too.
Others do the same testing, get high scores, and Huawei cannot stay silent
Pressed for an answer, Dr. Wang Chenglu, Huawei's President of Software, noted that synthetic benchmarks are increasingly drifting away from being representative of real-world usage, yet they are widely used from reviewers and the general public to gauge a handset's performance. This Catch 22 has forced Honor to play the same game with its Play phone as most major Chinese manufacturers, the vast majority of which pump up the benchmark scores in a similar manner.
Long story short, while there are users that judge a phone's daily performance by its synthetic benchmark numbers, there will be cheating involved, and companies seem pretty unapologetic about it.