Stale lawsuit accuses Samsung of benchmark cheating, says it 'rigged the deck'
14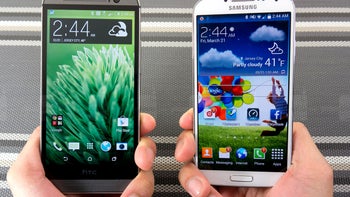 Imagine what life was like in the times of the
Galaxy S4
. Samsung was the gift that kept on giving when it came to specs, if not design, and its mobile division was the poster child of its operating profit reports. At the time, however, Samsung may have been involved in one fairly common, though not necessarily moral activity - tailoring its phone's chipset performance to be at their peak when running certain benchmarks we as reviewers, and the public at large, is usually running to determine if this or that handset is faster.
The opposite of this move is throttling the performance to prevent battery sadness, of course, but that's more of an Apple realm, while both actions are somewhat unpalatable for the honest hardworking American. One of these folks, Daniel Norcia, filed a lawsuit about the misleading practice way back in 2011, excerpt of which you can read in the quote below, and it has now gotten some moves and traction up the litigation ladder.

Samsung also knew that if it artificially boosted the performance of its devices when running benchmarking apps, reviewers and the public would falsely believe that the Galaxy S4 was similarly fast in real-world situations. In reality, the processors in the Galaxy S4 run at a lower speed and the artificial performance boost disappears when the devices are performing real-world tasks instead of running benchmarking apps.

While Mr Norcia also included unfair reporting on the built-in storage, we've all come accustomed to a lot of companies listing the total amount of memory as if there is no operating system and stock apps to eat up some of that space on initial boot. Phone makers have been getting better at reporting the "user-available" memory, though, so this part of the lawsuit was dropped, but the benchmark cheating stays, and is now awaiting the input of a U.S. magistrate judge as soon as next week. The current U.S. District Judge that was presiding over the case, James Donato, had already quipped that "
Samsung rigged the deck, fixed the game; and as a result of that, consumers were misled about the speed of the phone
." Samsung, you Tony Soprano of the mobile world, you.