The OnePlus 5 cheats in benchmarks, just like those before it (Update - co-founder responds)
82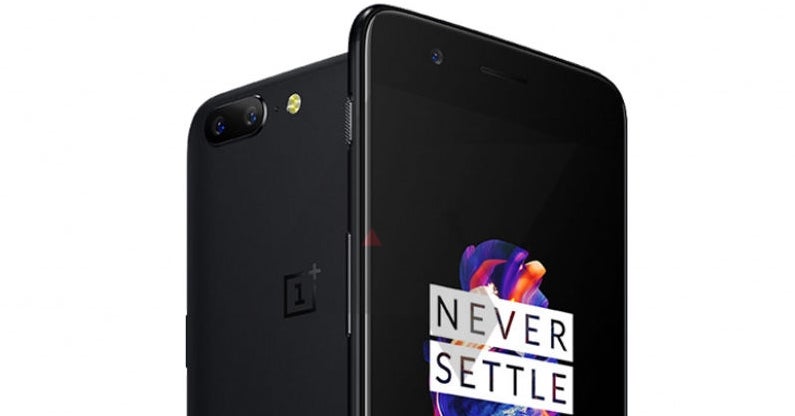 It looks like OnePlus is back to some of its old tricks with the new
OnePlus 5
, for XDA Developers caught the handset with a bit of virtual 'doping' during benchmarks. According to their report, which we have no reason to distrust as the board and attached news outlet bring together highly competent specialists, the OnePlus 5 review unit they have uses a mechanism to maximize the Snapdragon 835 SoC's performance during synthetic benchmarks. This is a problem because the smartphone isn't capable of sustaining the same performance level in regular daily use, hence users are being misled by what's really its theoretical peak power.
The mechanism in question is keeping four of the cores in the Snapdragon 835's octa-core CPU arrangement running at their maximum 1.9GHz frequency constantly, without the necesarry speed throttling that happens in accordance with sustained load. In its investigation, XDA discovered that when this mechanism is disabled, said cores run on their maximum 1.9GHz frequency only 24.4% of the time. Re-enabling it makes the cores hit 1.9GHz 95% of the time, which is a huge difference.
Thanks to this manipulation, which OnePlus explains is necessary to fully showcase the OnePlus 5's performance potential, the handset was able to achieve some of the highest scores commanded by a Snapdragon 835-powered device. However, it is dubious that these impressive numbers illustrate the actual performance in daily usage. The OnePlus 5 is still a very fast, modern smartphone, of course. But just like many athletes out there, it could do with a little more honesty about the true nature of its achievements.
Nothing new under the sun!
Furthermore, benchmark cheating doesn't go especially well next to dropping support for the less than two years-old OnePlus 2, yearly price increase, and nabbing Apple's iPhone 7 Plus design when it comes to improving OnePlus' public image. Still, the OnePlus 5 is a compelling handset that's also reasonably priced. The strength of the offer should be able to carry the company forward for another year, at least.
The complete XDA Developers report is available in the links below if you wish to dig deeper into all the technological details of benchmark cheating. OnePlus isn't the only company to do so – the past remembers the likes of Samsung and HTC using this tactic too, hoping to squeeze a few thousand extra points out of AnTuTu or whatever. While synthetic benchmarks are great at providing a general idea of how a phone fares performance-wise, actual use is what really matters, and that's much harder to quantify.
UPDATE
: OnePlus co-founder Carl Pei took to Reddit (
link
) to tackle the issue. His response, in short, is that the OnePlus 5 treats benchmarks and resource-intensive apps & games the same way. Hence, benchmark performance is supposed to equal real-life performance in those scenarios. However, XDA Developers identified a system specifically programmed to target the most popular benchmark applications in rotation. Hence, Mr. Pei's claims might not be as sincere as they come across. The full response is available below:
We have made it so that when running benchmark apps, the phone performs the same as when running resource intensive apps such as 3D games. We also fully activate our chipset in other parts of OxygenOS, for instance when launching apps to make the launch experience faster and smoother. We are not making it easier for the chipset to perform, for instance by changing to a lower resolution when detecting a benchmark app. We are not changing the performance of our chipset, for instance by overclocking it.
When users run benchmark apps, which I agree aren't a useful proxy for real life performance, we believe that they want to see the full potential of their device without interference from tampering. That's what we've unlocked. Every OEM has proprietary performance profiles for their devices, I appreciate that we have a tech enthusiastic following, but feel free to have a look around. :)