How to watch 2K and 1080p YouTube videos on your Note 4
21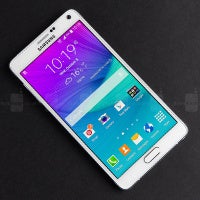 The newer versions of the official YouTube app don't let you choose any resolution over 720p, and on the 2K display of the
Note 4
, with its powerful silicon inside, this is a crying shame. It's certainly a chore to have to choose the desktop mode of mobile Chrome, and hope that a 1440p video will load and run full screen without hiccups, so what's one Note 4 owner to do?
Well, you can always revert to an older version of the YouTube app, and choose the 2K options from there, instead of relying on half-baked shenanigans. It's not as simple as it sounds, though, you can't just load the last YouTube app version that had the 1080p and 1440p options built in, so here's what you need to do:
1. Needless to say, you need to root your Note 4 first, so as to uninstall the default YouTube app, just disabling it from the app drawer menu won't work. Chainfire has a quick root method, as usual, if you are wondering what to do.
3. Use
System app remover
, or a similar app to fully uninstall the default YouTube player on the Note 4, and reboot the handset;
4. Install the YouTube v.5.9.0.13 you downloaded in step 2, and disable the Play Store autoupdate function, so that the older YouTube application version doesn't go to the newer, 2K-deprived ones.
That's it, now you can watch 1440p trailers and short films (not that there is anything much more than those) on YouTube, taking full advantage of that gorgeous Note 4 display resolution. As an added bonus, you will now have access to 1080p options, which are much more numerous, and will look no less great on the Super AMOLED 1440p panel.