How to turn the fingerprint scanner on your Samsung Galaxy into a capacitive home button
13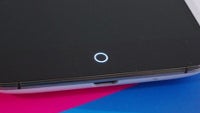 Samsung has always had a hardware home key on its Android smartphones – ever since the very first Galaxy handset. In more recent years, the button has gotten its iconic elliptic shape and, in upper-tier smartphones, has become the home of a fingerprint sensor.
Other manufacturers experiment with other styles – some may rely on Android's software buttons, other place capacitive hardware keys, and there are those who experiment with more unorthodox ideas – like how the
OnePlus 2
has its fingerprint sensor that doubles as a capacitive touch home button, which can also be programed to accept gestures for various quick launch actions.
If you've used a hardware home button for some time now, you may either long for, or wish to try out, how it would feel to have a capacitive key instead. No need to change your Samsung phone, however! If you own a Sammy handset with a fingerprint scanner – either of the 2014 swipe-to-scan or the 2015 touch-type variety – there is now an app that can cure some of that
OnePlus 2 envy
(yes, we are giggling). Check it out below!
How to uninstall easyHome
OK, if you've found that you'd much rather press the home button, instead of have it work each time a finger rests on it – you may wish to uninstall the app. Now, if you've given it administrator access by accident – you won't be able to remove it that easily. No worries, it takes just a few steps to remedy this. Here's what you need to do:
Recommended Stories