How to turn off some of the pixels on your Samsung Galaxy's display and save battery
27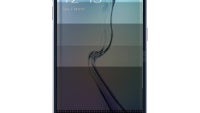 Well, folks, it's 2015 and it's officially the year of QHD displays for smartphones – every flagship out there (safe for the HTC One M9) is on the wacky race of packing as many pixels under its glass roof as possible – even if such density and sharpness is often scrutinized for being redundant and at the expense of precious battery life.
So, some fans love their images to appear extra crisp, while others believe that going beyond the 1080x1920 resolution on a ~5" screen is madness, but we all can agree that the extra pixels, useful or not, will always mean extra battery drain. If there is one thing that can contend with the importance of a sharp image, it is the amount of time that you will be allowed to gawk at said image before having to hug a wall and recharge your handset. So, developers that do not care much for QHD have started working on solutions.
Now, simply reducing the resolution of the screen is possible, via root and minimal knowledge, but it deals more with performance issues than battery drainage – after all, even at lower resolution, the screen is still glowing at full force. However, if your handset is equipped with an AMOLED screen, like Samsung's own Galaxy phones, placing black spots in a pattern over the screen will actually turn off the pixels in those locations (because in AMOLED tech black color is achieved by actually turning off the pixels on the display).
So, some developers have taken advantage of this property of the AMOLED displays and developed apps, which simply place an overlay of black dots over your screen, effectively turning off some pixels (density adjustable). See below for an example of working with one such app.