Here's how much memory you save with the new Galaxy S9 high-efficiency video codec
18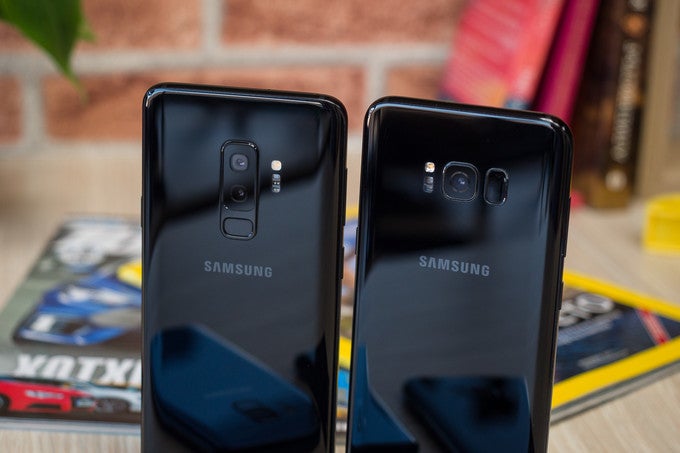 Unlike the S8, Galaxy S9 can shoot 4K 60fps videos, and has the format to save space
The
Galaxy S9
and
S9+
are some of the best video-recorders out there you can always carry with you, as they offer 4K 60fps footage, and high-efficiency video codec to save it in, like Apple's latest iPhones. We say "some of," as Sony's
Xperia XZ2
can do
true HDR video capture at 10-bit
, and 960fps 1080p slow-mo, but it maxes out the 4K recording at 30fps, even though Snapdragon 845 can do 60fps.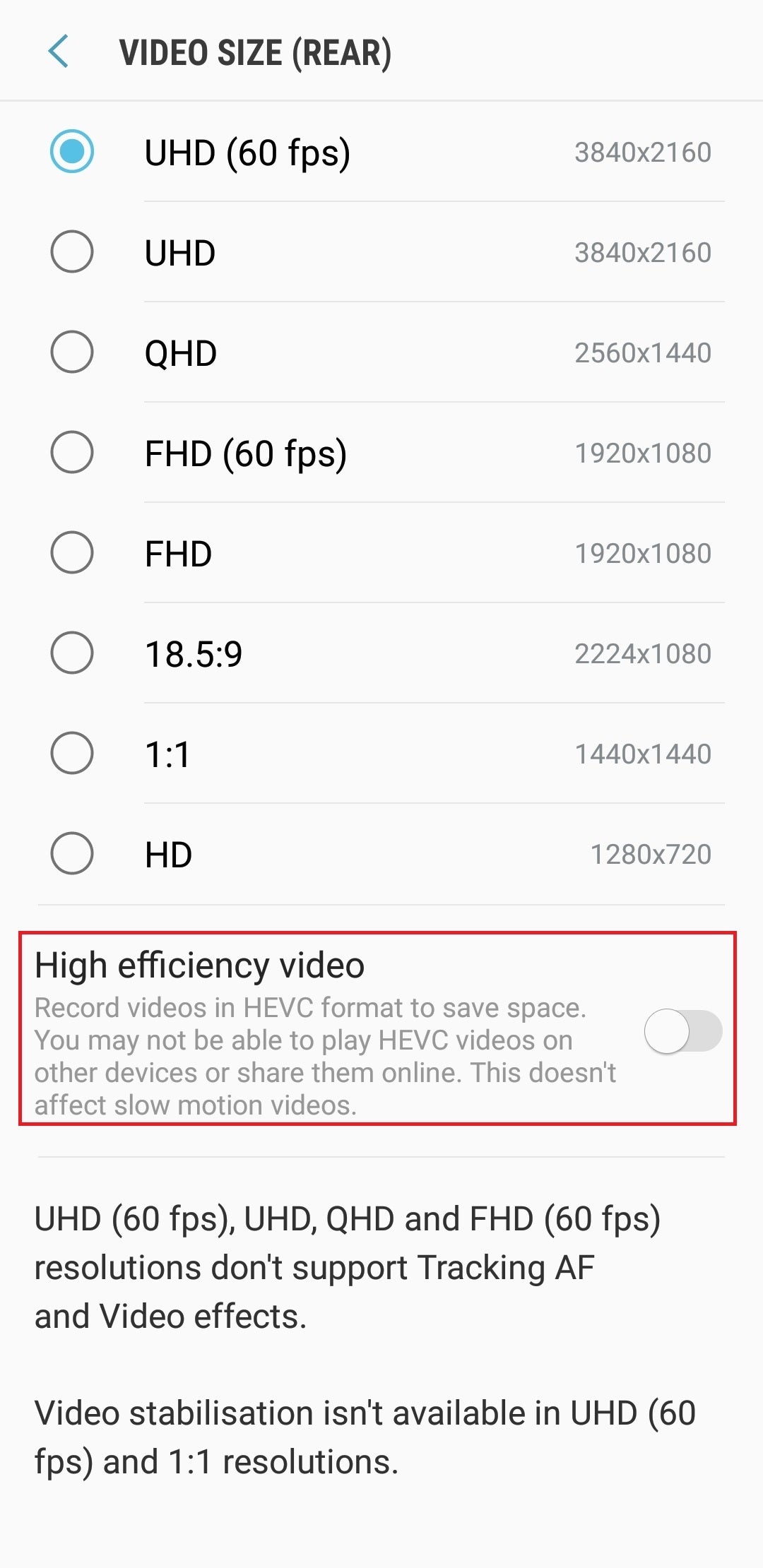 While that's the default on the S9, too, you can switch up to 60fps footage, like on the
iPhone 8
, 8 Plus, or
X
, with the necessary warnings about resulting huge video files and so on. There is one more limitation that Samsung has placed on the new Galaxy S9 and S9+, though, and it's the 5-minute rule. For various reasons, Android manufacturers have been restricting the amount of time you can record at the highest video settings due to memory, processing power, and other tall orders. First it was with 4K 30fps video that Samsung allowed you to only capture five minutes of at a time, and now the same restrictions go to the newfangled 4K 60fps standard, while 30fps goes to 10 minutes.
Bummer, but if a Samsung goes all hot and bothered during a task, it's better to play it safe, and limit your breathtaking 4K 60fps sesh to five minutes or less, not to mention the amount of internal memory the footage will occupy at that length anyway, even in the high-efficiency video format that the S9 recordings support. So, how do you capture 4K footage, and how much space does it occupy in both formats, compared to the standard non-HEVC 1080p 30fps footage that is the default choice?
1. Go to Camera>Settings cog>Video size>UHD 60fps;
2. Samsung warns you that you will lose Tracking AF if enabled for fast-moving objects, but also electronic image stabilization (optical remains, though), and you can't apply any video effects, too;

3. Capturing 4K 60fps is limited to five minutes at a time, and 4K 30fps at 10 minutes;
4. Here's how much space you can save if you turn on the high-efficiency video codec capture switch (keep in mind that those files may be incompatible on many devices, or for sharing, as Windows is just now rolling out support in its latest beta releases):
| | HEVC | Standard |
| --- | --- | --- |
| 4K 60fps (1 min.) | 306 MB | 524 MB |
| 4K 30fps (1 min.) | 203 MB | 343 MB |
| 1080p 60fps (1 min.) | 115MB | 204MB |
| 1080p 30fps (1 min.) | 60MB | 103MB |
As you can see, the difference in file sizes is huge - from mere 103MB for a minute of 1080p 30fps video (the default), to half a gig for a minute of 4K 60fps non-HEVC clip in the same conditions. So, why would you want to shoot in 4K 60fps in the first place? Well, it's way smoother and more gorgeous this way, playback and hardware abilities aside, plus frame editing gives you a much larger playground to wrestle with, and even with YouTube's compression videos look better.