How to live stream the Apple Watch 'Spring Forward' event
21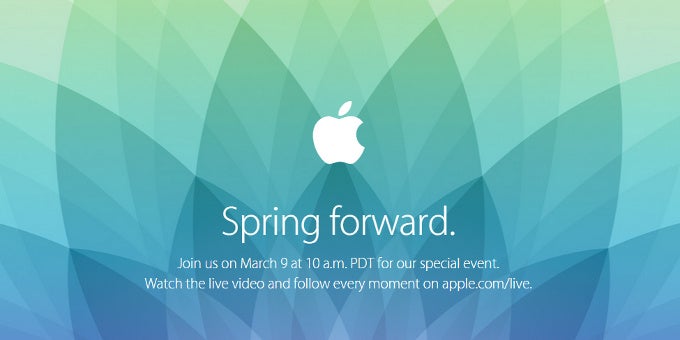 Have you heard? Apple is about to unveil more details about the Apple Watch.
The company has prepared the Yerba Buena Center for the Arts for its 'Spring Forward' event, and judging by the fact that the venue is much larger than Apple's own Cupertino campus, we expect not only new features to be unveiled, but also some watches on display for the media.
What will Apple be telling us today? First, it should name a few more reasons that justify owning the Apple Watch. Its reasons will most likely come in the form of apps by some of the biggest companies, and they could include new functionality like - say - being able to unlock your car with the watch.
Apple is also expected to life one important piece of the watch puzzle: its price. Speculations run rampant saying that we might see different price tiers for the two sizes (a less expensive, female-oriented 38mm model, and a pricier, male-centric 42mm version). The company has already said that the starting price for the timepiece will be $349, but chances are that prices could go up to a few thousand dollars for the gold Edition versions. Even the most common, stainless steel version, could cost more than an iPhone.
With all this in mind, let's get to the topic: how can you watch a live stream of the Apple Watch 'Spring Forward' event? Apple will host an official livestream, but - as always - you will be able to watch it only if you have an Apple device. The requirements are to have an iPhone, iPad or iPod touch running iOS 6 or later, or you can watch on a Mac with Safari (version 5.1.0 or later) and Mac OS X 10.6.8 or newer.
If you meet these requirements, just go to:
http://www.apple.com/live/
The Spring Forward event starts at 10am PT | 1pm ET.
Recommended Stories