How to check your data usage on iOS 9 (iPhone 6s tutorial)
10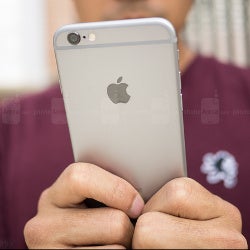 4G LTE and cellular data is great, but it's a pleasure limited to a gigabyte (a few at best) of data that you can quickly go through by watching a few videos and streaming some music.
And if your carrier has some inconvenient clauses, or if - God forbid - you're in roaming and an app has decided to auto-update after you're over your data limit, some hefty bills will follow.
This is a simple tutorial that will help you to keep tabs on your data usage, and avoid those overage charges.
With iOS 8 you can easily check out your data usage for a set period of time, and you can even limit use of data by a particular app. This level of control is nice, but how can you reach it? Take a look at our iOS data check tutorial that will work on all devices running on iOS 9 including the iPhone 6s, 6, 6s and 6s Plus, iPhone 5s, iPhone 5, iPhone 4s, as well as iPad 2, iPad mini and later.