How to cancel your Play Music All Access subscription before the next billing occurs
8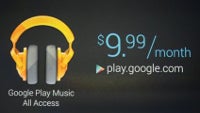 So, you're probably aware of what the Google Play Music is about – the search giant's own music streaming service has been active for 3 years now, allowing users to upload up to 20,000 songs from their library on to a personal cloud, and then stream those songs to their devices, no matter where they are.
Almost 2 years ago, Google added a paid subscription tier to Play Music, called
All Access
– a service, which gives users complete, on-demand access to Google's song library, for a monthly fee of $9.99. Users who are unsure of the All Access subscription are offered a 1-month trial period for free, so they could get a taste of what Play Music's streaming is all about.
So, once you sign up for the service, you will be billed $9.99 each month, until you cancel your subscription. Now, people may desire to get off the All Access list for various reasons – switching to another streaming service (have you checked
these
out?), a change in the way they consume this type of media, or just a desire to unsubscribe from the free trial, before the $9.99 billing takes place.
Fear not, the process is rather simple, and kudos to Google for not trying to overcomplicate it, even though nobody likes losing paying subscribers. It will also not terminate your All Access immediately – you will still have the service until a full month since your last billing date (or registration) has passed, and it will then stop automatically. And by the way, we believe that All Access is a pretty great service, so, if you are thinking about subscribing to any streamer – we'd suggest you make use of Play Music's free monthly trial and check it out.
Before we continue, here's an interesting fact: the All Access branding will soon be replaced by the new
Music Key
service, which will provide access to ad-free music videos from YouTube, alongside the music streaming that All Access is currently providing.