Five of the best music streaming / personal radio apps for your endless musical enjoyment
8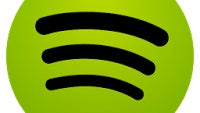 It's funny how, contrary to the belief that radio would die off and be forgotten, be it because of television, the invention of the audio cassette, the CD, or even the mp3 + smartphone combo, this form of media has yet to disappear. Sure, it had to undergo some transformations in order to stay relevant, and its audience is far from what it once was (in terms of percentage of the media-consuming population), but radio is still going strong in our day and age – there's just something special about hearing a favorite song come up on a playlist that you did not choose, plus – the media is a perfect way to find new favorite artists.
iTunes was surely one service to spearhead the plan for the music business' survival and thriving in the 21st century, while Google's Play Music definitely embodies what a modern music library should be – a fully legit, affordable way for listeners to consume unlimited amounts of music and discover new favorite artists in the oversaturated market.
Of course, iTunes Radio and Play Music are not the end-all be-all of online streaming services and apps, so let's take a look at some of the best alternatives out there. These are actually huge in terms of popularity, and you've probably heard of at least a couple on our list, but see what you think of the rest.
Recommended Stories