How often do you use your phone's personal assistant (Google Now, Siri, Cortana)?
68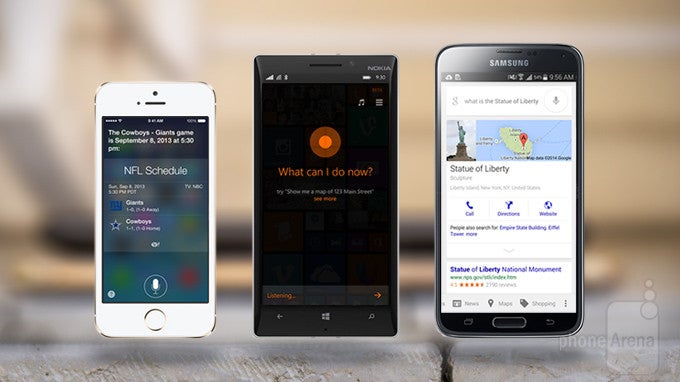 When we released
our comparison piece on the three main mobile platforms' respective personal assistants – Google Now (Android), Siri (iOS), and Cortana (Windows Phone)
– we couldn't help but admire their sophistication at times. Sure, they're still far from perfect, and our educated guess is that it'll be years before they can come even close to replacing an actual human, and yet they can already do so much.
Want to know the score of last night's game? Easy. The weather forecast? Elementary. What about a detailed nutritional break-down of that fat pizza you're about to munch on? They'll give you a good estimation of what you can expect to have to burn on the treadmill. The list of examples goes on and on.
A bunch of you are likely already making good use of Google Now, Siri, or Cortana, but we'd like to see some real hard numbers. So, let us know – do you use your device's personal assistant, and how often?