How do you feel about the onslaught of biometric sensors on our mobile devices?
23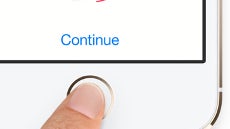 Not that we haven't had biometric sensors on electronic devices before, but Apple opened the floodgates with its unique
Touch ID
fingerprint sensor on the
iPhone 5s
. It only requires your thumb or other registered digit to briefly touch it, and the phone unlocks like magic, or you can use it as an iTunes ID for purchase authorizations. A bunch of other manufacturers followed suit, as did HTC with the rear sensor on the
One max
, Pantech with the
Vega Secret,
and, recently, the almighty Samsung with the
Galaxy S5
's Finger Scanner, embedded in the home key, just like Apple's Touch ID.
Samsung decided to add another sensor - a
pulse reader
, tied into its S Health app. While the rumored
eye-scanning
tech never materialized, someone could very well decide to include that, too, at some point. While Samsung's solution is more cumbersome to use with one hand than Touch ID, requiring some extra movements and funky initial setup, it eventually walks the walk. HTC and Pantech put the finger scanners on the back, so they are easier to reach, as their devices are big phablets, but we are not only talking ergonomics and performance here, and security as well.
Granted,
Apple sandboxes the Touch ID readings in the A7 processor itself
, and doesn't share them with any 3rd party apps or services, while Samsung says it has taken utmost precautions, too. The Galaxy S5, however, now houses your heart rate records, too, and soon enough phones might start scanning your iris to unlock, or measure your blood pressure readings. We've already seen a few ways to
trick Touch ID for fun
, or
security researchers trying to hack into it
. That is why we decided to ask whether you are enthusiastic, level-headed, or paranoid about the proliferation of such biometric sensors on everyday mobile devices. Checkmark where you stand in the poll, and tell us your thoughts in the comments below.