Hot Rumors: Apple iPhone 5S with 13MP camera coming in July; Retina display iPad mini in October
99+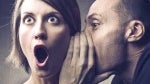 Ah! A relaxing weekend following an amazing week that saw Apple and RIM exchange roles. BlackBerry is now seen as having the cool, innovative handset while Apple appears to have every bit of innovation sucked out of its body. Remember the scenes in Austin Powers where Austin loses his mojo? That's Apple, now. RIM's long-suffering shareholders have seen the stock nearly triple off its fall low while Apple dropped 12% last week alone, and is
down 36% from its peak
, ironically set on the day the Apple iPhone 5 launched.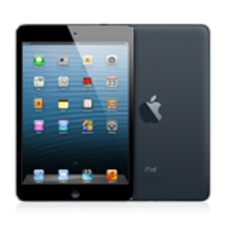 Will we see the Apple iPad mini with a Retina display in October?
Speaking of launches, a person who correctly called Apple's switch to a smaller docking connector, and apparently made some prescient calls on the
third-generation iPad
, has some information to pass along. Before we get to it, we should balance things by saying that this guy was wrong about NFC support on the iPad, but overall his record is pretty good. Anyhoo, the latest water cooler buzz has the
Apple iPhone 5S
being released in July. Not yet in production, the 7th generation iPhone will feature a 13MP Sony made camera on back. You might recall earlier rumors of Apple purchasing camera sensors from the Japanese tech giant.
Additionally, a new version of the
Apple iPad mini
, codenamed "J85," is scheduled for an October release with a Retina display. Outside of the improved screen resolution, which was a major complaint on the first version of the 7.9 inch tablet, the slate will feel just like the first model. Codenamed "J72," the fifth-generation of the Apple iPad is also penciled in for an October launch.
You might note that this rumor is like a high-school student's dream. No Math. That's right, there is no word on the alleged 4.8 inch version of Apple's iconic smartphone
supposedly called the Apple iPhone Math
.
source:
Pocketlint