Hooked tells you how addicted you are to certain apps
1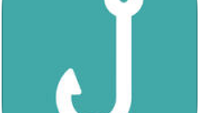 How bad is your smartphone app addiction? Is your family about to stage an intervention, trying to get you to stop using...your apps constantly? You can actually find out how often you use each app on your phone and measure that against the average app user with the Hooked App Habit Tracker. Hooked will also show you a list of apps in the order that you use them the most. Certain patterns will show up that determine whether or not you have a problem.
The app will also allow you to set time limits, helping you to taper down your app use. For Hooked to work, you need to set up a VPN connection with the app's server so that they can monitor your app using habits. By the way, it can take up to 48 hours for Hooked to start keeping track of your app usage.
Now, there is another app in the App Store with the same name called HOOKED in all caps. That is an app that allows you to read certain stories. Another app called Hooked Deals finds you a place to eat. The one you want is the Hooked App Habit Tracker and it is free. If you need some help for your smartphone app addiction, click on the sourcelink now before you end up without a job, homeless, selling your body on the street to pay for new apps.
Once you know which apps are steering you down the wrong path, you can then use your will power to try to break your habit.
source:
Hooked