Holiday gift guide 2012 – accessories
8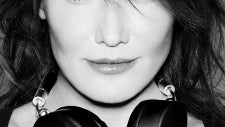 The Holidays are almost here - Thanksgiving is right around the corner, and while you are getting ready for some family time and turkey, gifts are probably one thing on your mind.
We have already posted our
2012 Holiday gift guide
for smartphones and tablets, but those might be a bit too expensive, especially given how phones go with two year commitments. If you want something cheaper, yet tech-oriented, useful and fun, we have cherry picked the best accessories on the market which should make a great gift.
We have accessories for gadgets catering to everyone - from headsets for the audiophiles, to fitness trackers for health motivated, and even productivity tools for suit wearers.
With no further ado, take a look at our picks for best accessories that you can gift-wrap this Holiday season. We have arranged them by price, putting the most affordable ones first and the pricier ones last.