Holding it wrong? Complaints about Wi-Fi signal drop off come from OnePlus 5 users
21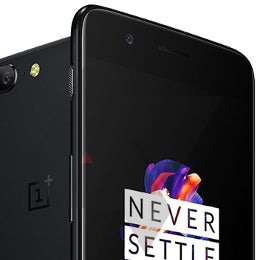 The design of the OnePlus 5's back might not be the only thing that is Apple-esque about the new flagship killer. According to some
OnePlus 5
users, covering the antenna band on the upper right of the phone leads to a drop off in the number of signal bars that appear while using Wi-Fi.
The recent update to Oxygen OS 4.5.2
might have included some sort of fix. One owner of the device says that since the update, the signal bars while using Wi-Fi (2.4GHz) drop off, but then go back up as though the phone was looking for an alternate way to connect to the Wi-Fi network.
You might remember the infamous Antennagate issue
that affected the
Apple iPhone 4
. Touching the lower left corner with a bare hand would lead to a drop in signal bars. Apple's CEO at the time, the late Steve Jobs, chided those who complained about this. Jobs told affected iPhone 4 users that they were holding the phone wrong. Apple showed off videos of other phones from other manufacturers having the same problem, and said that all smartphones suffer from this so-called "Left-handed death grip." Apple sent out free rubber bumpers that allowed users to touch the phone in the problem area without fear of losing the signal. For the
Apple iPhone 4s
, Apple redesigned the antenna and the problem never returned.
While Antennagate appears to have been a much larger issue that the Wi-Fi signal drop off affecting the OnePlus 5, perhaps OnePlus should learn a lesson from Apple's experience. The latter was the defendant in a class action suit. Eventually, a settlement was reached and Apple gave members of the class a free bumper case for the iPhone 4, or $15.
source:
Reddit