Here's where the microSD slot will be on the Motorola DROID MAXX 2 (and is on the Moto X Play)
21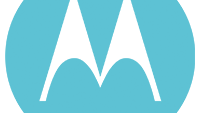 With the
Motorola Moto X Play
expected to wear the Motorola DROID MAXX 2 moniker
as an exclusive for Verizon
, we can tell you that the phone will feature 32GB of native storage along with a 128GB microSD slot. But you might have a hard time finding the location of the slot. So if you are planning on buying the DROID MAXX 2, or if you own the Moto X Play, pay attention.
The microSD slot on your device is located on the back of the SIM card tray. And where, pray tell, is the SIM card tray? You might remember that on the
Motorola DROID MAXX
, it is in the volume rocker. Assuming that the Moto X Play will be re-branded as the DROID MAXX 2, the SIM card tray will be on the top of the device. Of course, you will need to use the SIM tray tool to access it.
The DROID MAXX line is known for having a higher capacity battery than your average handset, giving users a longer battery life. The 3500mAh cell on the OG model has to power up a 5-inch 720 x 1280 screen. The sequel will have a 3650mAh battery in charge of keeping lit a 5.5-inch 1080 x 1920 resolution screen. While Motorola marketed the original DROID MAXX by saying it would last for up to 48 hours of "mixed use," it will be interesting to see if Motorola has been able to optimize the battery to squeeze a lot more additional time out of it for the DROID MAXX 2.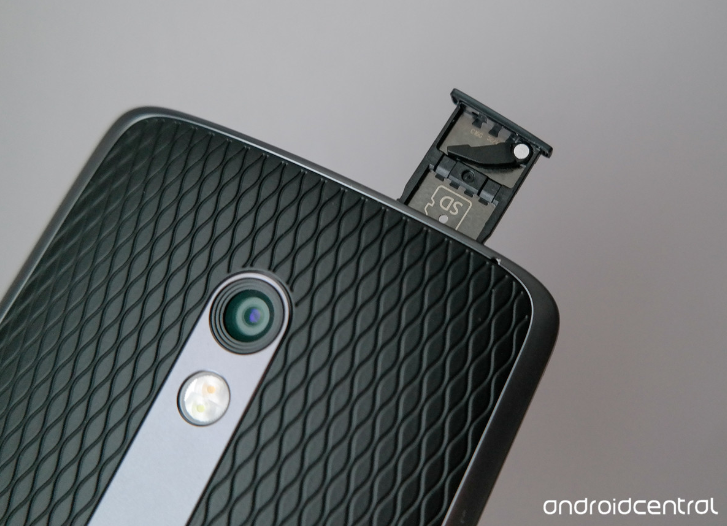 MicroSD slot on the Moto X Play/DROID MAXX 2 can be found on the back of the SIM tray on the top of the phone
source:
AndroidCentral