Here's how much space Apple's new HEVC video format saves on an iPhone 8
19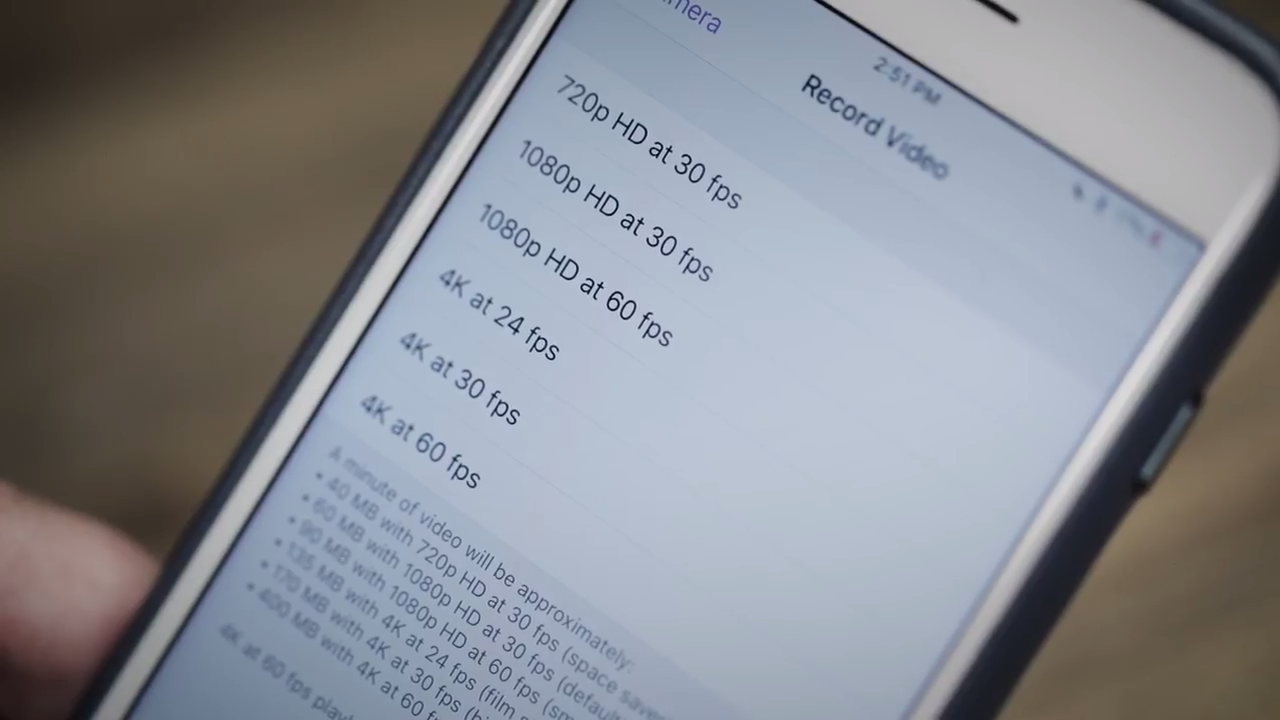 Apple's new high efficiency video codec fits a minute of 4K 30fps video in 170 MB, compared to 350 MB before
The new
iPhone 8
,
X
and
8 Plus
are Apple's first phones to come with the space-saving, highly efficient HEVC video format, which will be brought to older handsets as well, along with the iOS 11 update that is released today. This format's compression algorithms usually allow for up to twice less storage space occupied by recorded video footage, with barely a loss in image quality at that.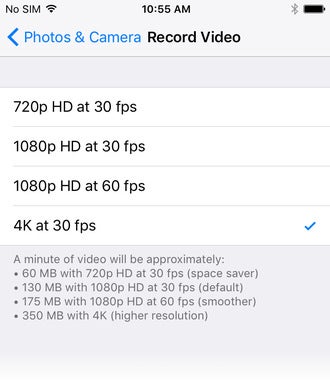 The iPhone 8, X and 8 Plus are also Apple's first phones capable of
4K video recording with the whopping 60fps
smoothness, so how much space would recording in HEVC save compared to the older format?
Well, as you can see in the shot above, Apple lists a minute of 4K 30fps video on the iPhone 8 to occupy approximately 170 MB, whereas the same amount, definition and frame count was previously listed to take the whopping 350 MB, as you can see on the right.
Thus, the promised 50% reduction in storage space needs that HEVC is supposed to bring may hold water in the end. Still, if you shoot in the new 4K 60fps format, a minute of such detailed footage will ring in 400 MB of your storage, so
plan accordingly
.