Here's a closer look at the upcoming Sony Xperia Z5 and Z5 Compact
57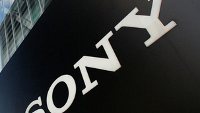 A couple of days ago, we got
quite a good look
at what was claimed to be the
Sony Xperia Z5
and Z5 Compact. As well as offering a glimpse of the archetypal Xperia form factor, we also caught a glimpse of the fingerprint sensor that Sony looks set to include with the forthcoming handsets. Placed on the side of the device, the scanner will force the volume buttons downward, ensuring that users can comfortably access each feature when holding the device for use. Today, a new leak has surfaced, offering an even better peek at each device as well as that all-important new sensor.
The fingerprint sensor is not, it would seem, a make-or-break feature of a higher-end smartphone just yet. But manufacturers are increasingly implementing such technology for added security, and there's no doubt that the
James Bond-esque novelty
adds a touch of finesse as well.
The new snap, which arrives courtesy of ViziLeaks, shows the Z5 Compact atop the full-sized model. The Z5 is notably thinner than its counterpart, but the smaller overall footprint of the Compact will suit those with smaller hands or who otherwise prefer a scaled-down profile.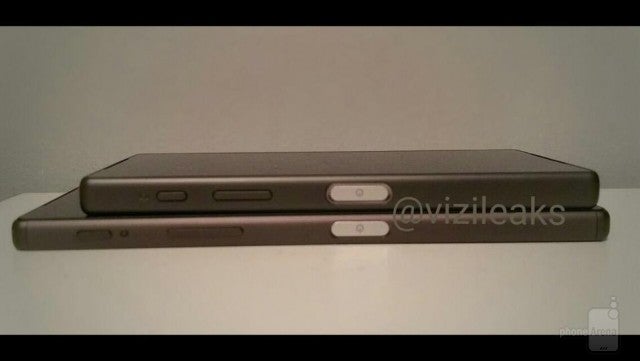 Rumor has it
that the Sony Xperia Z5 will hit the scene next month with a 5.5-inch full-HD display, Snapdragon 810 SoC and 3 GB of RAM. For those familiar with the
Xperia Z3+
(also known as the Z4), you'll probably recognize these specs, since the current flagship includes the same chipset and RAM.
The 0.3-inch increase to the display size and introduction of the fingerprint sensor seem to be the two main tweaks with the as yet unconfirmed Xperia Z5. But if those
heating issues
don't decide to reoccur, the premium design, great camera and impressive specs could really throw down the gauntlet to the likes of Apple and Samsung.
Is this the Sony smartphone you've been waiting for? Let us know what you make of this potential release via the comments.