Sony Xperia Z3+ starts global rollout despite overheating issues
31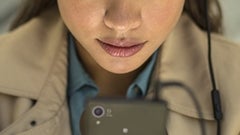 Sony today announced that the
Xperia Z3+
(officially unveiled in May) is shipping globally starting this week. Of course, the handset is already available in a few markets - like Japan (where it's called
Z4
) and
the UK
- but it's now going to reach many other countries around the world.
The Xperia Z3+ is slightly slimmer than last year's
Xperia Z3
(6.9 mm vs. 7.3 mm), and brings several improvements, including a 5 MP front-facing camera, a 5.2-inch 1080p display that works better with wet fingers, and an octa-core Snapdragon 810 processor. Unfortunately, the Qualcomm Snapdragon 810 chipset seems to be a problem, rather than an enhancement, as it's
causing the new handset to overheat
in some situations. Sony promised that it would launch a software update
to fix this issue
, but it's not clear exactly when the update will be available.
Sony didn't say if the Xperia Z3+ will be released in the US in this configuration. However, an arguably better handset - the
Xperia Z4v
- will soon be launched by Verizon Wireless. The Z4v is Sony's first smartphone to sport a Quad HD (1440 x 2560 pixels) display, and will be sold only via Verizon.
source:
Sony