Here we go again: Verizon website now shows July 12th launch date for Samsung Galaxy S III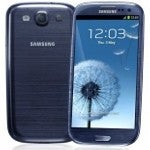 Those Verizon customers who had the foresight to pre-order the Samsung Galaxy S III have to be thankful that they had followed their inner voice. The Samsung Galaxy S III
has started to arrive at the front door of those who pre-ordered the sizzling hot phone
. Less thankful are those Big Red customers who were looking to
buy the handset as soon as they were available in Verizon stores
. Originally, the phone was
supposed to be available at Verizon locations on July 9th
. That was pushed back a day at a time
until a leaked ad from a retailer pointed to July 12th as the launch date for the device
.
July 10th was penciled in as the date for Verizon's launch
. And that is where things stood for a few days and with talk
that the pre-orders were on their way
, it looked like this was the date that would be locked in. But one thing that we have learned with carrier's launch dates is that they are about as firm as soggy oatmeal. So here it is, Sunday night, just two days away from one of the most anticipated handset launches of the year for the nation's largest carrier, and Verizon's own web site reveals the shocking news that the release is
delayed two days to July 12th
.
At least the price remains the same. $199.99 with a signed two-year contract for the 16GB model in Marble White or Pebble Blue. The 32GB unit runs $249.99 with the signed contract and the same choice of colors. Verizon customers must feel like they are jinxed and that the launch of the Samsung Galaxy S III will never happen.
Thanks, John!
source:
Verizon