Here is the Tonino Lamborghini 88 Tauri - steel and leather aplenty, a four-digit price tag as well
11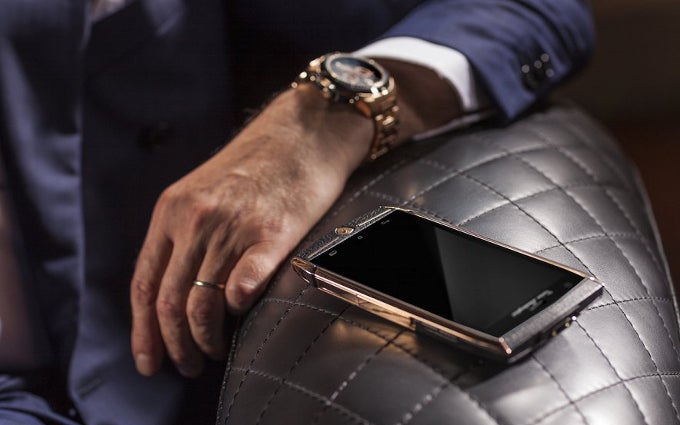 Several weeks ago, we told you about yet another posh and luxurious representative of the Android smartphone market that most of us will certainly never see in person, the
Tonino Lamborghini 88 Tauri
. Well, the device is now official - just as rumored, it comes with a 5-inch 1080p display with an oleophobic ("smudge-free") coating over the Gorilla Glass 3 layer and a 10-point touch panel, a quad-core, 2.3GHz Snapdragon 801, 3GB of RAM for your multitasking pleasure, a 3,400mAh battery at the back, a 20MP rear camera with a dual LED flash and an 8MP selfie shooter at the front, all working in concert with Android 4.4.4 KitKat, presumably a stock version of the OS.
The device is LTE-enabled and comes with two SIM cards, both of which can be active at the same time. This means that you can simultaneously make use of LTE data with one of the SIM cards, while having a call with someone on the LTE network with the other one. Apparently, this handy feature has been baked into all Qualcomm chipsets since the Snapdragon 801, yet hardly any manufacturer has benefited from it.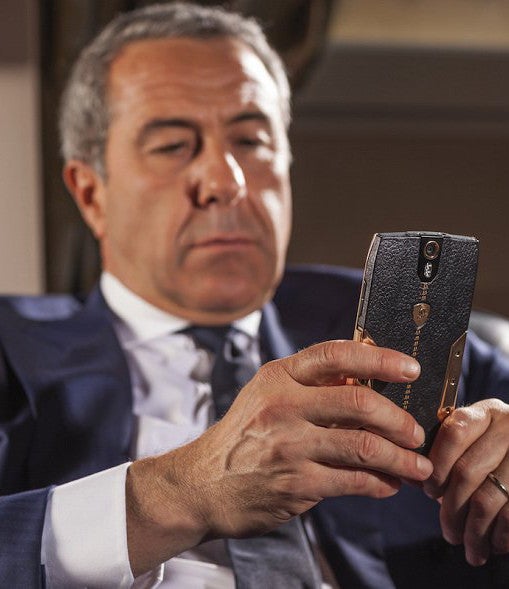 An elegant gentleman enjoying Android 4.4.4 KitKat on the $6,000 handset
Despite respectable, the hardware specs are not the main highlight of this luxurious newcomer. It's made of steel and leather and although it's not shaped like a Lamborghini hyper-car, it surely looks like a handset that the average Lamborghini enthusiasts would happily put in their pockets.
Provided that they can afford a Lambo, regardless of what model, then the 6,000-dollar price tag of the Tonino Lamborghini 88 Tauri will hardly raise their eyebrows.
Only 1947 units of the Tonino Lamborghini 88 Tauri will be made. "Why 1947?", you might ask. Well, it's the birth year of Tonino Lamborghini, the son of Ferruccio Lamborghini and owner of the eponymous company that is responsible for the luxurious Tonino Lamborghini 88 Tauri. You'll be able to pre-order one by the end of the year.
source:
Hi-tech@mail.ru
via
Slashgear