Here are some new features coming to Cortana today
22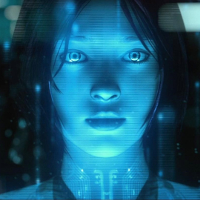 Windows Phone virtual personal assistant Cortana, is adding new capabilities with every update pushed out by Microsoft.
Cortana can now roll dice
, or flip coins. And we all know about
her prowess in picking winning soccer teams
. On Friday, the Bing Blog was full of news about features that are coming to Cortana starting today.
An evening version of
The Daily Glance
, which shows every thing you need to know to start your day, including appointments, travel time to work, and top headlines, is being added. Starting today, you will see the travel time home, and your upcoming appointments. This way, you'll know if you need to rush home to get ready for a dinner meeting, or if you have to hit the sack early for a morning appointment. Update your home and office address with Cortana for this new feature to work.
Cortana will now even tell you when one of your favorite musical acts will be playing within 100 miles of your home. She knows who your favorite artists are, by keeping track of the artists you search for on your phone, Windows 8 PC and Bing. To activate this feature, go to the notebook, select music and enable
Concert Watch
.
If you look up a particular flight twice a week from Bing or Cortana, she will know how important that flight is to you and will prompt you to ask if she should continue to monitor this specific flight. The feature is available in the U.S. only. Lastly, Cortana now recommends apps based on your location. Say you're in Orlando. Cortana will suggest you recommend apps related to DisneyWorld or SeaWorld.
Microsoft is continuing to update Cortana, and you can see that the new features are making her more like Google Now, which pops out information you need, before you need it.
source: Bing via
WMPoweruser