Here are 5 devices that you might want to buy right now, but shouldn't
99+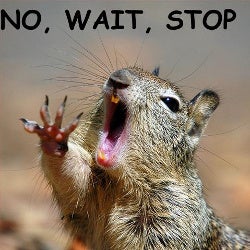 So, you've decided that you've had enough of your phone - you want a new one and you want it now. You hear everyone speaking about how awesome the iPhone is, you've probably heard about that extremely cheap Google Nexus 7 tablet, and some of your geekier friends might have surprised you with their huge Galaxy Note mixture of a phone and tablet. So, you've made up your mind, got a few hundred dollars to spend and are ready to sign another two years of your life to a mobile carrier.
And now here are we screaming Wait! from the top of our lungs. Don't buy that device, it might be a mistake! Not now at least. You might argue that those devices have passed the test of time, but hold your horses, captain! Let us explain why despite all gadgets below being good on their own, waiting just a couple of weeks will guarantee you that you really have the greatest gadget there is and not something you'd fall out of love in weeks.
Don't hesitate to also share this list with your friends who might be planning to get a new gadget now - they will thank you later.