Here are 17 people who actually like Apple Maps
75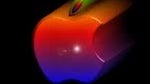 We all know by now that Apple Maps cannot be trusted. With benchmarks missing, cities relocated and some areas looking like they are incomplete, is there anyone out there that
actually likes Apple Maps?
Sure there are. These Apple Map fans have taken to Twitter to let the world know how great they think Apple Maps is.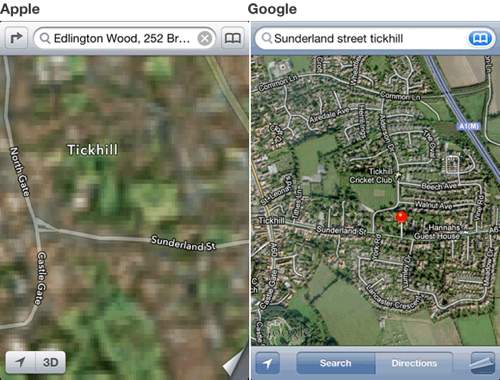 Look at the same location location on Apple Maps (L) and Google Maps. Any questions?
Some of the reasons will astound you. "
The Maps update is the best thing that has happened since the iPhone
,"says Aubrey Raupe. Michael Baum says, "T
he iPhone 5 is just so awesome. And the Apple maps app rocks
." Did he mean to say that Apple Maps shows rocks where his house is supposed to be? Android users are used to turn-by-turn directions, Apple iPhone users are not which explains this gushing praise for Apple Maps. "
The maps app is 3D and speaks! Simple things make me so excited!!"


Check out the 17 tweets from those who like Apple Maps below. Despite its problems, the application is functional for some users. If you don't agree , there are other map applications available in the App Store, some
also offering turn-by-turn directions
. You can also use the
mobile web version of Nokia Maps or Google Maps on your mobile Safari browser
.
source:
Gizmodo