Here are 11 paid iOS apps free for a limited time only
2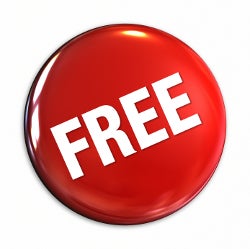 Today, we have a list of 11 paid iOS apps that would normally have you reaching into your wallet or purse to purchase. Right now, these apps are yours for the taking. But we wouldn't procrastinate since the regular price could return at any time. There are a couple of old-time calendars on the list that you can choose from. Instead of using your keyboard to input an event, you can draw or sketch a picture instead.
If you aren't organized,
Subtasks
might be a good app to pick up. This app divides all of your tasks into smaller, easier to complete subtasks. And
Jupiter Journals
lets you write a diary or a journal right on your phone. This way you can write down all off the important events that happened to you during the day, while they are still fresh in your mind.
To reiterate, you never know when these apps will no longer be free. If you see something you want, don't think about it. Just download and install it now. If you end up not using the app, you can always take it off your phone. After all, that is what God made delete buttons for.
Check out the 11 paid iOS apps that are free for a limited time by clicking on the slideshow below.
source:
BGR