Henry Tirri officially takes over as CTO of Nokia
8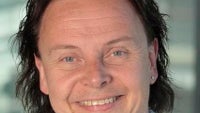 The position of chief technology officer at Nokia has been a particularly weak spot for the company - former
CTO Richard Green left in a scandalously quiet manner
by just taking a
leave of absence for personal resons to never return
. Nokia didn't comment on this for a while, but meanwhile Finnish newspaper Helsingin Sanomat dug up that disagreements between Green and current CEO Stephen Elop were the reason for Green's resignation. Of course, that was never officially confirmed, so we'd take it with a pinch of salt.
Green had only been at Nokia for a year, while prior to that he worked at Sun and was often seen as the public face for Java. The Microsoft deal however left the engineer with much less to do - a huge chunk of Nokia's software potential was abandoned as partnering with Microsoft meant bypassing Nokia's software team.
Meanwhile, for a couple of months,
Henry Tirri
served as chief technical officer and now it's finally official - Tirri has landed the vacant position. Tirri joined Nokia in 2004 and previously headed its research center. Known as an academic with more than 160 published papers, he definitely brings creativity to the position.
Quite interestingly, he won't be based in Helsinki, Finland, but will run the company's technical operations from Sunnyvale, CA. While Nokia has its roots in Finland, appointing Elop and everything that followed moved the company more and more towards the States with the Finnish connection growing weaker.
source: Nokia
Nokia appoints Henry Tirri Chief Technology Officer and member of Nokia Leadership Team
Nokia Corporation
Stock exchange release
September 22, 2011 at 9.30 (CET+1)
Espoo, Finland - Nokia announced today that Henry Tirri has been appointed executive vice president, Chief Technology Officer and a member of the Nokia Leadership Team, effective September 22, 2011. He reports directly to President and CEO Stephen Elop.
As Chief Technology Officer, Tirri assumes responsibility for the CTO organization, charged with setting Nokia's technology agenda both now and in the future, and driving core innovation to enable business development opportunities.
Previously, Tirri was Head of Nokia Research Centre (NRC), Nokia's forward looking research facility. He joined Nokia in 2004 as a Research Fellow before leading NRC Systems Research laboratory in 2007. He holds a Ph.D. in Computer Science from the University of Helsinki, Finland. Tirri will be based in Sunnyvale, California.
Richard Green, who was appointed Chief Technology Officer in May 2010, and was a member of the Nokia Leadership Team since February 11, 2011, has elected to depart Nokia. Effective September 22, 2011, he is no longer a member of the Nokia Leadership Team. Green will be returning full time to the U.S. to pursue new opportunities.
"During his time at Nokia, Henry has provided Nokia technical leadership and challenged us to explore forward-looking technologies. In his new role, Henry will have the opportunity to make a greater impact and set the course for Nokia and our role in the mobile industry," said Nokia President and CEO Stephen Elop. "The company would also like to thank Rich Green for the key role he played in assisting Nokia through a major transition. We wish him all the best success in his future ventures."
About Nokia
Nokia is committed to connecting people to what matters to them by combining advanced mobile technology with personalized services. More than 1.3 billion people connect to one another with a Nokia, from our most affordable voice-optimized mobile phones to advanced Internet-connected smartphones sold in virtually every market in the world. Through our services, people also enjoy access to maps and navigation on mobile, a rapidly expanding applications store, a growing catalog of digital music, and more. Nokia's NAVTEQ is a leader in comprehensive digital mapping and navigation services, and Nokia Siemens Networks is one of the leading providers of telecommunications infrastructure hardware, software and professional services globally.