Nokia CTO leaves company amidst strategy disagreements
5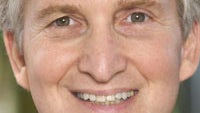 Nokia's transition to Windows Phone as its main platform has been everything but smooth with market share dropping significantly and the company going through a major restructuring. But that's not the only problem that the company is facing – many of its top executives seem to disagree with its current strategy and first to leave after the restructuring is Nokia's chief technology officer Richard Green. Espoo confirmed that Green took a leave of absence for personal reasons, but it was Finnish newspaper Helsingin Sanomat which gave a different point of view saying that it was disagreements with ex-Microsoft's Stephen Elop, the current CEO of the company, that might have forced
Green to actually resign
.
Henry Tirri heading the company's Research Center will temporarily fill in the position. Speaking publicly, Elop didn't comment on the issue, but did shed light on emerging rumors about a
purposeful deprecation of the company
in order for it to be acquired at a cheaper priced by industry giants like Microsoft or Samsung. The CEO stressed that "all rumors are baseless." Analysts however have pointed out the dramatic decrease in market value for Nokia – the company has lost half of its value since Elop announced the transition to Windows Phone in February and is currently valued at some $25 billion (17 billion euro). Credit agencies like S&P and Fitch downgraded the company's stock outlook even further and now
Nokia is just one step above junk grade
.
Analyst Sami Sarkamies was quoted by Reuters saying: "We will probably see more of these negative news for Nokia in the coming weeks. All the effects caused by the profit warning have not yet come through."