Nokia loses its position in European Blue Chip index
19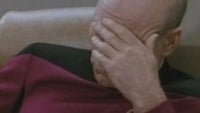 Euro STOXX covers the Old Continent's top 50 companies from 12 countries. That's some useful background knowledge as Nokia, which is still considered to be the world's biggest phone maker, was comfortably placed in the blue chip index. The latest quarterly review however
kicks the Finnish phone maker out
, dealing another blow to its already corrupted reputation, and hints at not much optimism for the upcoming Nokia Windows Phone.
Nokia has
lost more than 40% of its share value
over the last year and that's one of the main reasons for it getting removed from the index. The decision will become effective September 19th.
Nokia will be leaving the STOXX index along with three other banks and all of them will be replaced by four new companies, with no phone maker in them - consumer products Unilever, luxury goods LVMH, British power distributor National Grid and chemical firm Air Liquide.