Hello Moto! Android 4.0 ICS update is being pushed out to the US Motorola XOOM Wi-Fi
5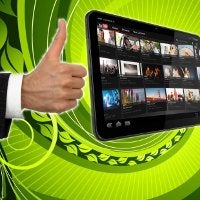 Such a glorious day to be an owner of the
Motorola XOOM Wi-Fi
– well, that's as long as you're in the
US
. Needless to say, there are going to be a lot of jubilant people that will be talking about their XOOM throughout the day because it's
finally getting the highly anticipated Android 4.0 Ice Cream Sandwich update
.
You heard that right people! The software update for
Ice Cream Sandwich
is apparently being rolled out to XOOM Wi-Fi units as we speak, bringing some much needed life to this pioneer in the Android landscape. Even though the XOOM never rocketed to stardom, at least there is comfort knowing that there is
still a lot of love for the tablet
.
Although owners of the Wi-Fi only XOOM in the US began reporting the good news about the
over-the-air
update, it's not known at this moment whether international versions, or the 4G LTE enabled one offered by Verizon, are getting in with all the fun. Regardless of that, you know that it's going to only be a matter of time before they see it in some form or another.
Considering that there are still very few Ice Cream Sandwich powered devices readily available for purchase, it's undoubtedly nice to see this year old model getting its fair share of the pie. Sure it's no longer deemed as a pencil pusher when you pit it against some of the quad-core tablets that are on the horizon, but hey, it's just sweet knowing that this tablet is getting the upgrade faster than others.
source:
xda-developers
via
BGR