Has Chinese vendor Meizu partnered up with Canonical for an Ubuntu Phone?
6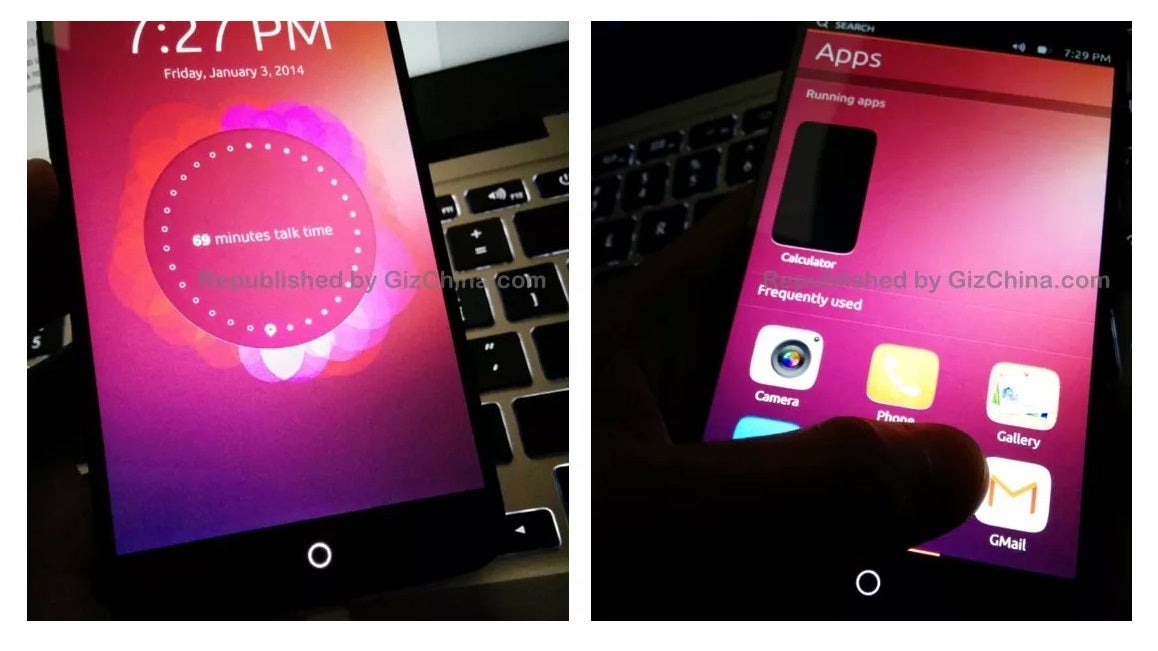 According to some rumors from China, Canonical Ltd. has partnered up with Meizu to produce an Ubuntu Phone handset. The rumor is supplemented by two photos clearly showing the familiar Ubuntu interface running on a sleek, big-screened smartphone. While the device itself is shrouded in darkness, Meizu's characteristic illuminated circular Home-button is clearly visible. The emergence of the photos little before CES 2014 began could be a sign that the partnership will be announced at the show.
Sadly, there aren't any other details to help draw a more complete picture. However, a collaboration between Canonical and Meizu is anything but unlikely.
Last December, Canonical CEO, Mark Shuttleworth, told CNET
that high-end Ubuntu smartphones made by an "unnamed maker" will appear this year. Back then, Mr. Shuttleworth claimed that the Ubuntu smartphone had "shifted gears" from "making a concept" to "it's going to ship", which means that the device must be on its way. This revelation came shortly after
the $32 million fundraiser for the Ubuntu Edge flopped
, despite the big media interest in the high-end handset.
Also on the list of evidence is
Meizu's ambition to expand onto the US market
. Back in December, the Chinese maker was alleged to appear at this year's CES, and it's actually there. Meizu and its MX3 flagship are present in Las Vegas. So if anything Ubuntu-related gets announced at the show, we will find out very soon. If anything, it will be an interesting turn of events to see an unfamiliar brand try to win a spot in the US market by offering both a capable Android flagship, and a smartphone that runs a new OS like Ubuntu Touch.
source:
GizChina
via
IntoMobile