The first Ubuntu Touch hardware partner announced, still unnamed though
5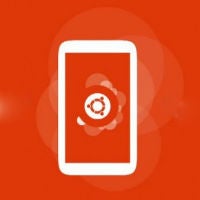 Ubuntu Touch is still on track and hoping to have hardware on the market by early 2014. The software hit version 1.0 back in October, although it still isn't quite ready for consumer release as the app store is still under development. But, Canonical has announced that it does have its first hardware partner for Ubuntu Touch, unfortunately that partner is staying unnamed for now.
The news came from Canonical's founder and product strategy leader Mark Shuttleworth in an interview with
CNET
at the LeWeb conference which began today in Paris. Shuttleworth wouldn't say who the hardware partner is, but did reiterate the plan to have Ubuntu Touch on high-end devices in 2014; and, Shuttleworth also confirmed that Canonical is in "board level" talks with four other "household brands" about releasing Ubuntu Touch hardware. Shuttleworth added:
We have concluded our first set of agreements to ship Ubuntu on mobile phones. We've shifted gears from 'making a concept' to 'it's going to ship.' That has a big impact on the team.
Shuttleworth is also confident that Ubuntu Touch can ship in large volumes with the right partnerships. He believes that the key will be partnerships with online services like LinkedIn, Baidu, Facebook, Evernote, and Pinterest. The idea is that Android is more and more becoming a platform designed to push users towards Google services, and Canonical wants Ubuntu Touch to serve the interests of the software companies. This is an idea that has been in the works for a while as Canonical's Pat McGowan told us when explaining the "
Scopes
" system in the platform.