Handsets with flexible OLED displays to enter pockets next year, says Samsung
30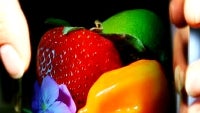 Nokia's Kinetic Labs bendable concept
might be three years away from being commercialized, as the researchers said, but Samsung's flexible OLED displays are about to hit mainstream in devices much sooner.
Does it mean that after what is shaping to be a monster
Samsung Galaxy S III
we will be waiting on another eye-popping handset from the Koreans? Likely, since Robert Yi hinted that the "application probably will start from the handset side". Sounds yummy, especially if that "application" has something to do with
the bendable OLED without crease in the middle
that was demonstrated by Samsung's R&D this year.
Are we about to see phones that open up to become small tablets, or will Samsung just bring some boutique design, curvy and twisted, for bragging rights? The leaks will guide you, my son, said the Jedi, and took off.