HTC's revenues are on the rise, and it's all thanks to the U11
35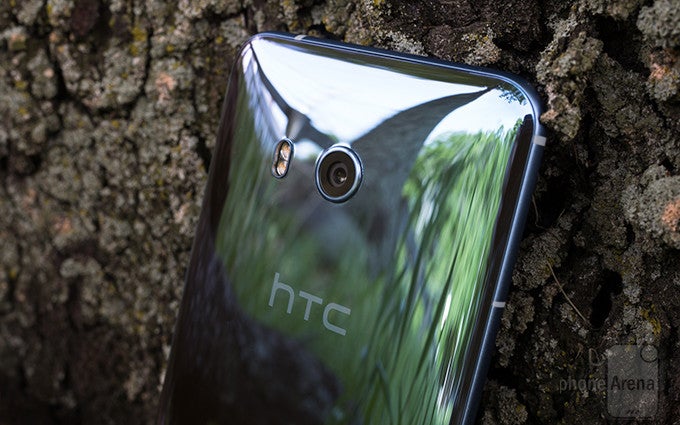 Squint hard enough and you'll see a bunch of smiling HTC executives in the phone's reflection
So the verdict is in (and
has been for more than a month now
, but nevermind that): the
HTC U11
is a pretty sweet phone. And, for a change, customers are now actually buying it, as HTC has just had its best month of the year so far in terms of revenue.
To put it simply, June has brought the Taiwanese phone maker an increase in revenue more than 50 percent compared with last month (which isn't surprising at all, considering the last new phone from the company was announced
all the way back in April
). The total revenue for the month was $225.2 million, which is also considerably better than May 2016, when the HTC 10 was released. In fact,
the U11 has actually sold more units than the HTC 10 already
, in just a month on the market.
And as
DigiTimes
points out, HTC has also considerably increased its inventory levels of the device, meaning it expects increased sales in the months ahead, which can in part be attributed to "increased seasonal demand." Also, the company is planning to begin marketing its flagship to more markets across the world, which could further spark consumer interest in the device, and thus increase sales.
Murmurs of other upcoming HTC-made devices have been going around recently, too: the Google Pixel 2 and Pixel 2 XL
are said to be manufactured by HTC
, instead of LG like their predecessors, and the company is also planning to introduce
at least one more device
with the U11's standout feature, Edge Sense. Plus, the recent push into virtual reality territory could also give fruit soon, if its rumored
standalone VR headset
turns out to be any good.
All in all, this should be pretty good news for every smartphone fan, regardless of brand loyalty: more competition is almost always a good thing, as it drives everyone to constantly innovate, particularly in cases like HTC's, where features like Edge Sense can come out of nowhere and shake up the status quo.