Google, HTC, Lenovo working on standalone virtual reality Daydream headsets
7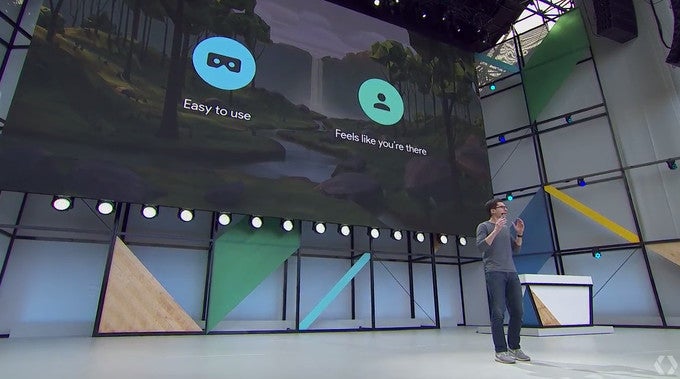 It has been a year since Google announced Daydream – its own virtual reality platform. Kind of like Cardboard on steroids, it was built into Android 7.0 Nougat to enable a premium VR experience, defined by a set of specifications and requirements. True, its presence is still quite limited to this day, but Google is working on expanding Daydream's reach to new horizons.
Right after confirming that Daydream support is coming to the
Galaxy S8
,
S8+
, and LG's next flagship device (probably the LG V30), Google announced that it is working on a standalone Daydream VR headset – one that does not require a smartphone to work. What are the advantages of that? Well, there's quite a few, actually.
First of all, a dedicated Daydream VR headset will be easier to use – you just put it on and you're good to go. Secondly, it will come with the promise of a better experience. Think about it: a gizmo built with VR in mind from the ground up, with the best sensors, high-quality optics, and top-notch displays, should be able to outperform a smartphone any day. And no less importantly, you won't be draining your phone's battery while enjoying some Daydream VR goodness.
Google is already working with Qualcomm on creating a reference device – a template around which other companies will be able to design their own standalone Daydream VR headsets. HTC and Lenovo are already on board with Google and will launch their own dedicated headsets later in 2017. Pricing and specifications are yet to be announced, but we think these two might look like this: