HTC's financial report for Q3 '15 is here, the highlight is a net loss of $138 million
35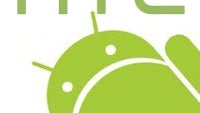 To say that the financial situation of HTC is a bit complicated would be an understatement. For the past few months, we've constantly reported about the constantly tumbling profits, as well as the company's
plummeting share price
and how this made it
worthless to its shareholders
. Unfortunately, the streak has not been broken and the woes of the Taiwanese company continue: it just posted a report for Q3 of 2015, which reveals that it's still bleeding red ink left and right.
HTC's net loss for the three-month period that began July 1 and ended on September 30 is NT$4.48 billion, or roughly $138 million. This is in stark contrast with the minor profit it made a year ago (NT$0.6 billion, or ~$18.5 million). HTC's revenue has also dropped significantly year-over-year — from NT$41.9 billion (~$1.29 billion) to NT$21.4 billion (~$658 million).
There's a silver lining, though - HTC's share price actually went up since the Q3 2015 financial report popped up and stands at $65.80 at the time of writing. This is way above the 10-year anti-record that was achieved on August 24, when HTC's shares sold for $40.35.
As a result, HTC is about to undertake an internal restructuring and, unfortunately for its employees, a round of job cuts. Let's hope that these will help the once-major manufacturer to step back on its feet.
Recommended Stories