HTC's design team now formally indicted for allegedly leaking internal designs to third-parties, faces up to 10 years jail time
9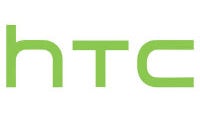 Back in August
, five HTC employees were cuffed and detained for allegedly leaking sensitive internal information pertaining to HTC interface designs to third-parties in mainland China. As if HTC didn't have it
hard enough already
, three of those happen to be some pretty essential executives within the struggling Taiwanese company – VP of Product Design Thomas Chien, R&D director Wu Hung and senior manager Justin Huang.
The same were allegedly about to wait out their mid-year bonuses and call it quits, having already incorporated their own design company in China. As if leaking sensitive HTC intellectual property wasn't enough, the above trio was also allegedly scammed their employer out of close to a million dollars through faux contracts. These transgressions were not left unnoticed, and formal indictments have now been put into motion, threatening to incarcerate Chien and company for up to 10 years.
An unsavory business, no doubt, yet there's no denying that some of the charged had key positions within HTC. In fact, Justin Huang is said to be the very person that first sketched the initial design for the masterpiece that is the HTC One. Considering the handset maker's poor financial performance as of late, this is likely to serve as a considerable blow for the company, undermining its efforts to bounce back.