HTC Design team busted for stealing trade secrets
35
On Friday, some departing members of the HTC design team were busted in Taipei for suspicion of fraudulent expense claims and for possibly stealing trade secrets in advance of opening their own design company. Five men, including Vice President of Product Design Thomas Chien, R&D director Wu Chien Hung and senior manager Justin Huang were all cuffed and detained. Chien and Wu remained in custody while the other three were released on bail. Huang was the man who sketched the original design for the
HTC One
.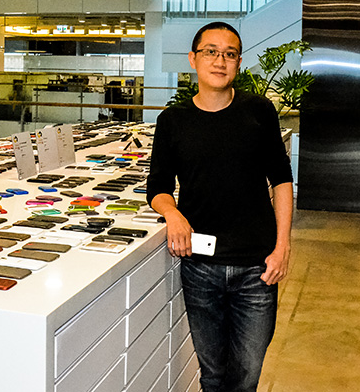 HTC VP of Product Design Thomas Chien, now in custody
Chien, Wu and Huang had been planning on opening their own design team to focus on companies in mainland China. They had already registered a name for their new firm, "
Xiaoyu
" and were planning on leaving HTC after receiving their mid-year bonuses. The company caught Chien downloading files relating to the unreleased Sense 6.0 UI which he emailed to a third party. The Taiwan based handset manufacturer's chairwoman Cher Wang reported the incident to Taiwan's Investigation Bureau.
Additionally, the three men split the equivalent of $334,000 USD after scamming HTC out of money by asking an external design house to bill HTC that amount for work that the design house said it performed on the design of the aluminum chassis for the HTC One. The design was actually done in-house.
"The company expects employees to observe and practice the highest levels of integrity and ethics. Protecting the company's proprietary and intellectual properties, privacy and security is a core fundamental responsibility of every employee. The company does not condone any violation. As this matter is currently under investigation by the relevant authorities, we therefore refrain from further comments."-HTC
The story is big news in Taiwan as you can tell from a newscast of the story below.
source: UDN (
1
), (
2
) (translated),
ChinaNews
(translated)