HTC uses push notifications to advertise upcoming superhero movie, users' status - not happy at all
21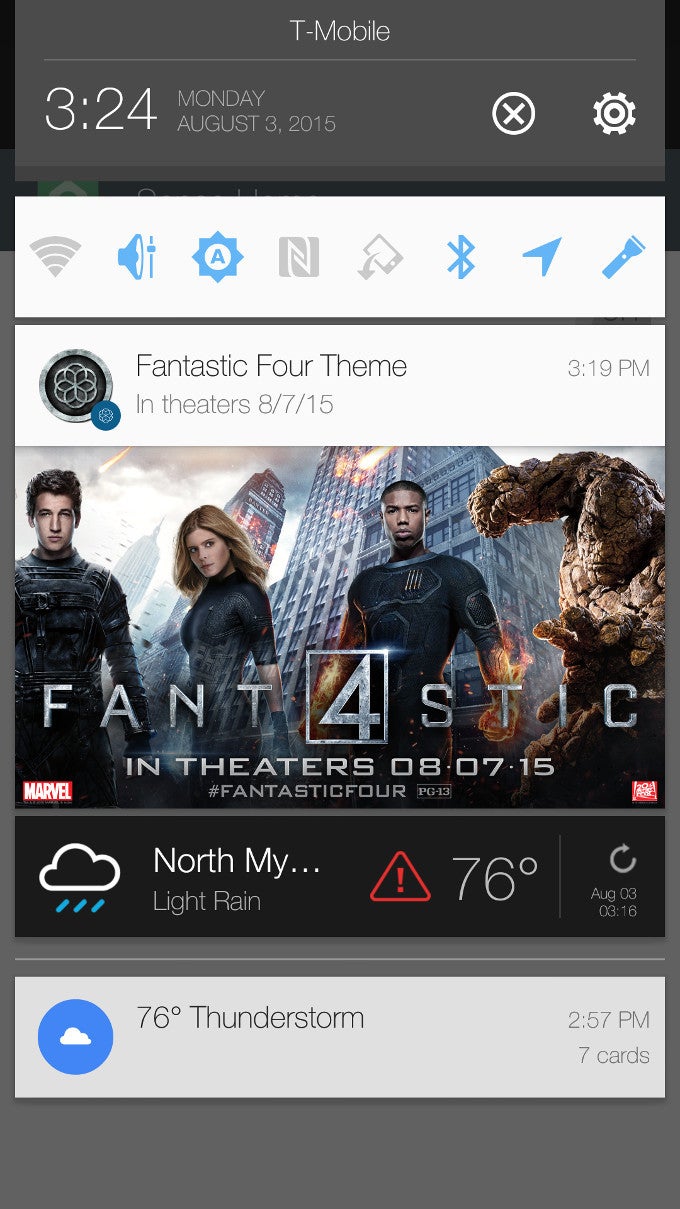 A few months ago, it
was rumored
that HTC has been entertaining the idea of employing its Sense UI with ads, auto promotions, and app recommendations as a way of monetizing its in-house Android skin, as well as the BlinkFeed content aggregation service.
A whole lot of HTC One M8/M9 users have been complaining on Reddit that HTC has recently treated them to an auto-promotion by sending them a push notification. From the looks of it, the promoted item was a theme for the handset based on Fantastic Four, an upcoming 20th Century Fox/Marvel movie.
All of the users that have seen said notification promotion are using Sense Home, the native launcher of Sense UI, and the ones who have had disabled it beforehand claimed they've not been treated to the ad. Regardless, almost all of the users that have experienced HTC's latest monetization endeavor are mostly unhappy with the company, blaming it for "abusing" the push notifications system with such "greasy" practices.
Although the auto-promotion HTC is pushing around is about a theme available for Sense UI, the notification basically advertises the upcoming superhero movie. A workaround exists, of course, and it requires you to revoke Sense Home's ability to send you notifications at all. You can also follow our guide on
how to opt out of interest-based ads
.
HTC has been bleeding red ink during the past few quarters, with both sales and stock price declining - the
One M9 flagship
is pretty much under-performing on the market in terms of sales, whereas last month the share price of the company
hit a ten-year low
.
What's your opinion on the matter? Tell us below!