How to remove BlinkFeed ads from your HTC smartphone
2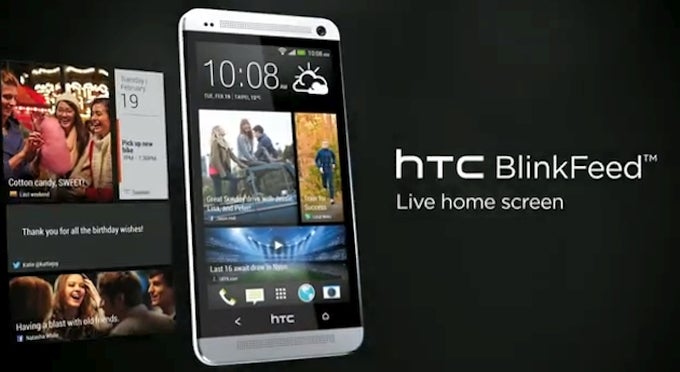 A couple of weeks ago, we told you that, in a somewhat controversial decision, HTC was starting to
place ads inside the BlinkFeed app
. In countries such as the US, UK, Taiwan, and China, the manufacturer now integrates its own ads in-between original content sourced from various news sources and social media platforms.
Since BlinkFeed used to be ad-free in every country on every HTC smartphone, many took it to heart that HTC is now polluting their smartphone with unnecessary ads, which is perfectly understandable given that they've likely paid serious money for the handset. Fortunately, removing the ads from BlinkFeed is as easy as unchecking a box inside the settings screen. If you'd rather remove BlinkFeed altogether from your HTC smartphone, check out
this previous article
.
If you have a tough time distinguishing the ads from the original content, you should know that HTC's ads are inserted in-between news stories carrying special labels, such as "Sponsored", "Download", or "Buy Now". Please note that removing the HTC ads from BlinkFeed will not help you get rid of all the ads that news publishers sprinkle in-between their content.
Ok, so this is what you have to do in order to remove HTC's "interest-based" ads from BlinkFeed:
Step 1.
Go to the BlinkFeed panel on your homescreen, then swype to the right to bring up the menu.
Step 2.
In the top right corner of the menu panel, you'll find an icon with three dots. Tap it!
Step 3.
From the pop-up menu, choose "Settings"!
Step 4.
Scroll down until you see the "Customize" category, and tap on "Manage Ads"!
Step 5.
Check the box the reads "Turn off interest-based ads"!
There you go, now you have removed HTC's ads from BlinkFeed. The process is about as simple as they get, but if you've encountered any sort of trouble, make sure to drop us a comment and let us know! We'll do our best to respond to any questions you may have on the topic, so fire away at the keyboard in the comment section!