HTC to go ahead with S3 Graphics acquisition
5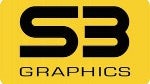 HTC announced today that they acquired S3 Graphics; HTC was on the verge of acquiring them for $300 million in the
middle of last year
, but the deal seemed to fall through after an ITC ruling
called into question
the strategic value of S3's patent portfolio. The acquisition was generally seen as an attempt to bolster HTC's patent portfolio against Apple; S3 Graphics has extensive experience with GPU processing and visualization, and holds more than 200 patents in that field, and had been in the process of asserting some of those patents against Apple when HTC moved to acquire S3.
Had the lawsuit ended favorably for S3 Graphics, HTC would have found themselves in a much better legal position, having found themselves the owners of a non-FRAND poison-pill patent that would have forced Apple back to the negotiating table. Unfortunately for HTC, the S3 Graphics suit was dismissed last November, and HTC quickly announced that it was reconsidering whether it really wanted to purchase S3 after all.
According to analysts speaking with Reuters, the "backing out" maneuver may have been a negotiating tactic, as the strategic value of S3's intellectual property obviously decreased somewhat at that point. No purchase price was provided with today's announcement, but we imagine the final deal is something less than $300 million. The deal will still most likely serve to strengthen HTC's IP portfolio, although it doesn't offer the silver-bullet solution they had originally hoped.
It's hypothetically possible that HTC could leverage the talent and experience of S3 Graphics employees to design a custom GPU for future phones, but we don't think this is terribly likely at this time. S3 hasn't been a major player in current ARM-based GPU design, and it would be well beyond HTC's core competencies to attempt to create a new internal hardware for their phones. Of course the companies that do design their own chips – Apple and Samsung – also enjoy
higher profit margins
. With HTC still reeling from recent losses in
market share
and revenue, we suppose nothing is completely off the table.
source:
Reuters