HTC acquires S3 graphics for 300 million
3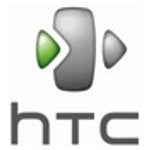 Rapidly growing Taiwanese manufacturer HTC has made a move to acquire full ownership of S3 Graphics from the visualization specialist's parent company VIA and an investment firm for a total sum of 300 million.
S3 is responsible for graphics that you see all over the place. This company has developed visualization graphics or computers, mobile devices and even gaming consoles. Once the proposed deal goes through all of the regulatory proceedings, HTC will instantly be given access to their stash of patents as well as the companies' full workforce.
The word on the street is this deal could be finalized by the end of the year. So what does everybody think, is this a smart purchase for HTC? Tell us what you think in the comments below.
source:
Tech Crunch
via Mobile Burn