HTC teases a "small token of appreciation" for those that ordered the HTC 10 early
19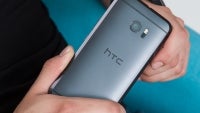 The
HTC 10
pre-orders started landing on eager customers' doorsteps today, and from the looks of things, there have been few, if any snafus in the market rollout (at least
in the US anyway
).
It is no secret that HTC has been navigating some troubling seas as of late, but the company, by nearly all accounts, has produced a real winner with the HTC 10.
To stoke the flames, HTC is hoping users will spread the good word with its #powerof10 campaign on social media. HTC also sent out an email to some of the early adopters promising a "small token of appreciation," to arrive in the "next couple weeks." Indeed, that is a pleasant surprise. What could it be?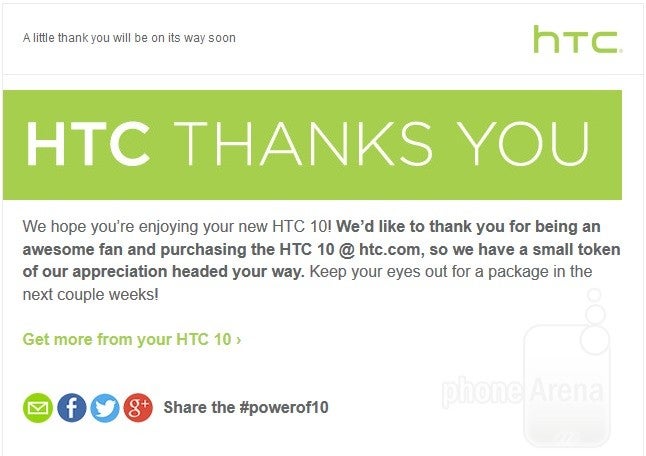 Who doesn't love a nice surprise?
There are so many possibilities, but if we had to take a guess, it could be an
HTC Ice View case
, or perhaps a set of HTC Active Earphones. Maybe it is the new HTC High-Res Audio Earphones (which we were
not totally thrilled with in our review
), which
are not included
in the US variant of the HTC 10. Of course, HTC is also getting ready to offer some JBL Reflect Aware C Earphones, which plug into the USB-C port on the device, are sweat-proof, have adaptive noise control and digital audio.
We will just have to wait and see. The email says to hang tight and keep eyes peeled for a package delivery in the coming weeks. Meanwhile, have you received your HTC 10 yet? How do you like it? Let HTC know on social media and share some pics from the UltraPixel camera with #powerof10.