HTC surpasses Nokia in market capitalization
8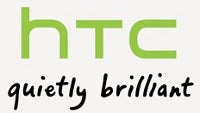 Just a couple of years ago, you mightnot have even heard about this Taiwanese company called HTC. Now,riding the success of its smartphone lineup, the quietly brilliant company has surpassedNokia in terms of market capitalization reaching $33.8 billion,more than Nokia's $32.8 billion. It's also well ahead of BlackBerrymaker RIM, which has $28.5 billion worth of market value.
HTC's market value skyrocketed withgrowth of over 30 times in the last five years – all due toflourishing mobile business. A recent Goldman Sachs report suggestedthat HTC hasn't reached its peak just yet and will continue growing.What's behind the growth? "A very unique business model andecosystem strategy," the report underlines.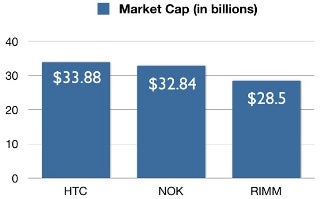 We've seen HTC pick a very successfulapproach in focusing mostly on high-end devices. Actually, if youlook at statisticsfor the last quarter of 2010, you'll see that the Taiwanese phonemaker has one of the highest average selling prices in the industry –
$364
per handset in the last quarter of the year. Incomparison, Nokia's average handset selling price for the same period wasaround $210. For the Taiwanese, it all started withthe company's Windows Mobile handsets, but the true success came withAndroid and the HTC Sense skin, which promises to deliver an evenbetter experience with
interactivelock screens
in its latest 3.0 version. But what's next for HTC? An event scheduled for April 12th in London might unveil HTC's new dual-core flagship, so stay tuned.
source:
Bloomberg