HTC starts 2013 with a weak January
22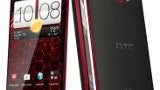 HTC, one of the most influential Android phone makers ever, has reported weak sales for the month of January. The company warned its investors that it expects profit for the entire Q1 to be lower than profit for the same period of last year, and it looks like the gloomy forecast will be spot on.
HTC's sales for January 2013 amount to $530 million, which is down 6.49% compared to January 2012. HTC's take on the matter is that it's still going through a transition, but to what, it's not sure. All of the company's workforce is currently focused on getting the HTC M7 to market as soon as possible, as this would allow HTC to avoid going head to head with Samsung's Galaxy S IV - a fearsome opponent in the current Android landscape.
HTC has been having quite a lot of trouble lately, due to various problems such as insufficient marketing power, unsatisfying products and slow software updates. It managed release a pretty strong product at the end of 2012 — the DROID DNA for Verizon Wireless — but it will have to keep the pace up if it wants to regain its status of a respected Android manufacturer.
The company's next flagship phone, the HTC M7, is
expected to get announced on February 19
, prior to the start of the Mobile World Congress, which we'll cover extensively.
via:
MobileWorldLive