HTC rebounding in Q2: projects 55% more revenue, but still below 2011 levels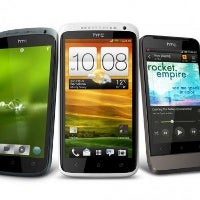 HTC, known to have dominated the US Android market for a good part of last year, has fallen off a cliff, but in Q2 it forecasts that
earning will improve
when compared to the beginning of 2012 as it brings its One series to market. Still, its earning won't match the high revenue and profit margins of the second quarter of last year.
At the same time, HTC is facing a tough battle to reclaim its position stateside.
"It's difficult to recover our market share in the U.S. We will have more balanced growth in different markets this year,"
Chief Executive Peter Chou said.
The actual numbers expected for Q2 2012 are the following:
-
revenue
of around $3.56 billion (NT$105 billion) in Q2 2012. This is up from a poor $2.3 billion in revenue in Q1 2012, but still 15% down from the Q2 2011 figure.
-
gross margin
of 27%, operating margin of 11%. That's better than the 25 and 7.5% of last quarter, but still lower than the 28.8 and 15.5% figures in Q2 2011.
The 55% growth in Q2 revenue is promising, and we look forward to seeing how HTC's strategy unveils further on, when the company meets competition from the upcoming Galaxy S III and the next iPhone.